When it comes to buying a car, the most important factor to consider is reliability. No one wants to end up with a damaged vehicle that requires frequent trips to an auto repair shop. You cannot tell a reliable vehicle by its exterior or interior features. In fact, most luxury vehicles are less reliable in comparison. If you are a lover of luxury vehicles, then you must be in search of one with some level of reliability.
Have you ever thought about which of these two luxury car brands is better in terms of liability? Volvo or Mercedes-Benz? This article highlights some of the factors that determine vehicle reliability and establishes which of the vehicle brands is better for reliability: Volvo vs. Mercedes-Benz.
Factors determining vehicle reliability
The overall reliability of a vehicle is a measure of the likelihood that a vehicle will encounter or experience mechanical failure and technical issues over time. This is usually one-factor car buyers keep in mind when browsing through a dealership's inventory.
The reliability of a vehicle essentially depends on the components used in the vehicle's manufacture, the vehicle's design and engineering, customer surveys, safety tests, and more. In simple terms, reliability is a measure of the durability of a particular car model.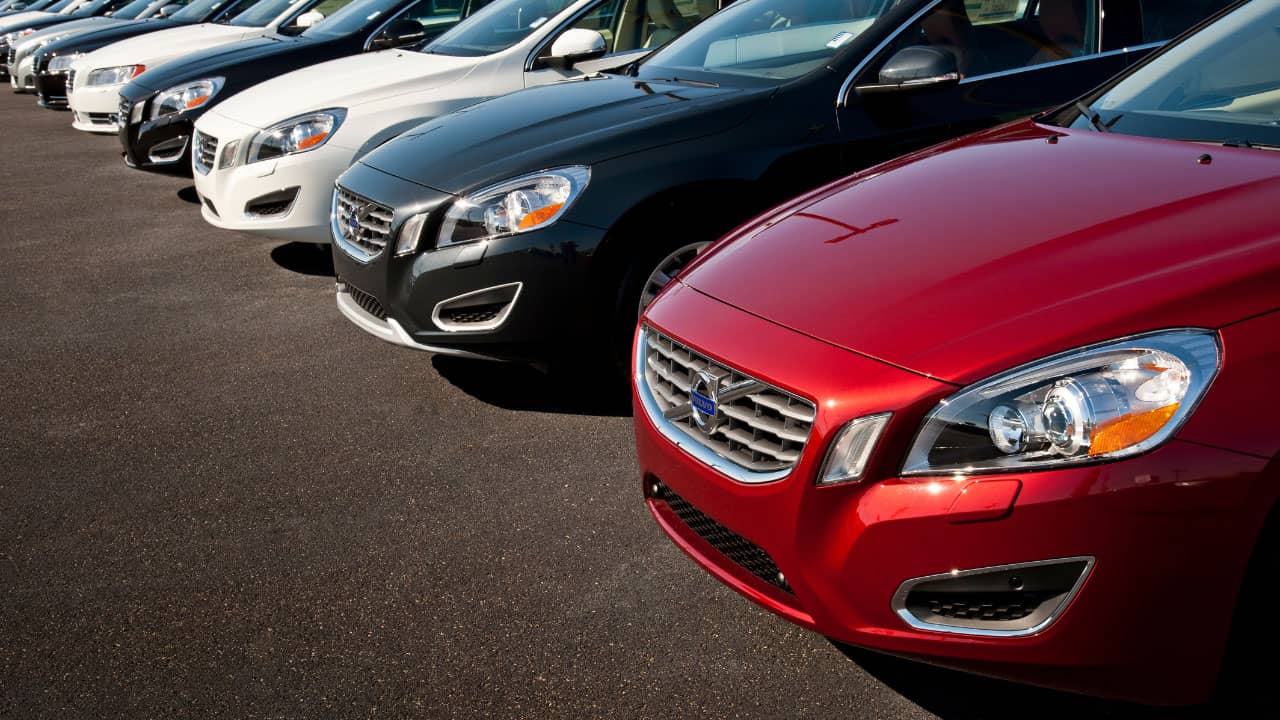 Some of the key factors that play major roles in determining the reliability of a vehicle include:
General brand reputation.
Costs of maintenance and repair.
Safety features.
Vehicle's resale value.
Warranty coverage.
Design and durability.
Fuel efficiency.
These are the major factors car buyers use in evaluating the reliability of several car models.
Volvo Vs. Mercedes-Benz Reliability: General Brand Reputation
Before stepping out to purchase either a Volvo or Mercedes-Benz vehicle, one important factor to consider is the general brand reputation. Volvo and Mercedes-Benz have both been around for over 95 years now, and they both have really good reputations that command respect.
Although, in an argument over which car brand has a better brand reputation, Volvo takes the lead compared to Mercedes Benz. This is because, compared with 32 vehicle brands, Volvo stands out at the 17th position with a reliability rating of 3.5 out of 5.0. Mercedes-Benz, on the other hand, has a reliability rating of 3.0 out of 5.0 and is ranked 27th out of 32 vehicle brands.
Costs of Maintenance and Repair
Another factor to consider is the cost of maintenance and repairs. The two brands, Volvo and Mercedes-Benz, are designed with high-tech features and systems. They are really innovative systems, but they increase the cost of maintenance and repairs for Volvo or Mercedes-Benz cars. These systems can get damaged for a couple of reasons, such as lack of upgrades, misuse, and others. When they fail, the cost of repairs, in addition to routine maintenance, becomes relatively high.
Comparing both vehicle brands on the basis of costs of maintenance and repair, Volvo takes the lead again. The annual maintenance cost of Volvo models is $769, while the average repair cost for a Mercedes-Benz is $1,158.
READ ALSO: How to Buy a Used Car in Massachusetts: Step-By-Step Guide
Safety Features
In every vehicle, there are safety systems and features. These designs, systems, and features are put in place to prevent major losses from unexpected occurrences and accidents. These quality safety features included in a vehicle build the reliability of that vehicle. Volvo has a good reputation for its advanced safety features, and its vehicles have top ratings with the National Highway Traffic Safety Administration (NHTSA).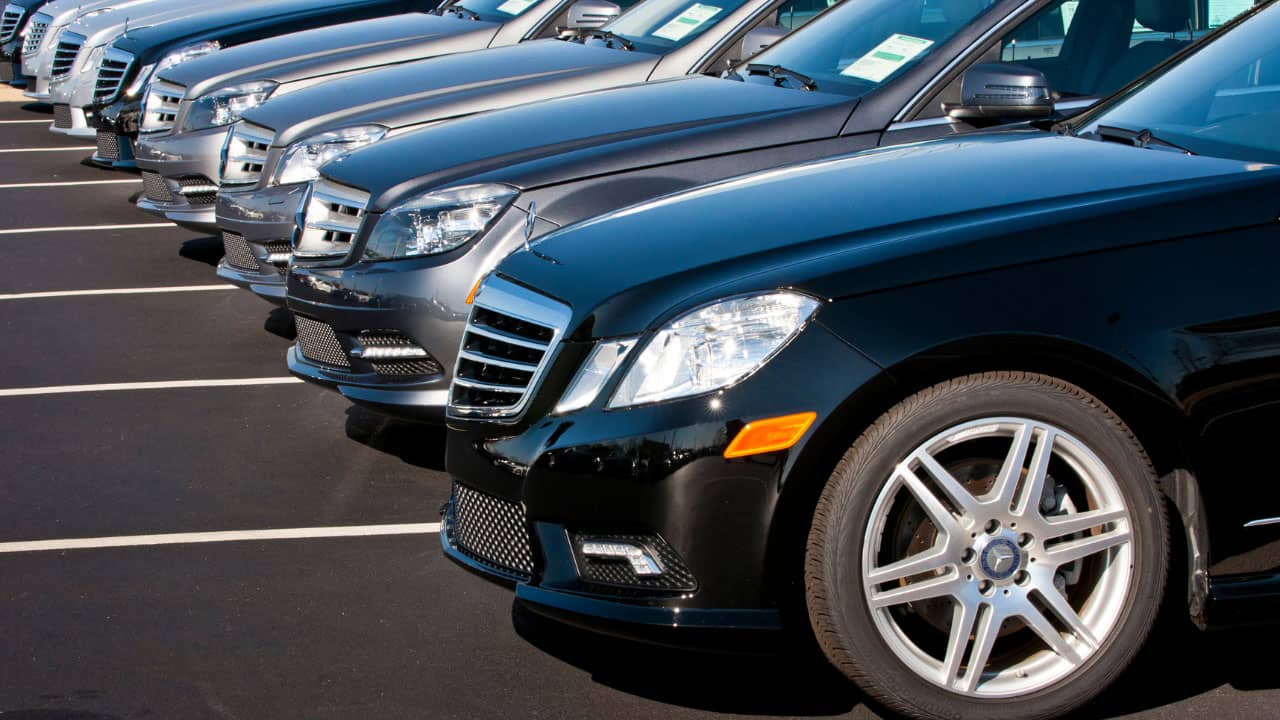 Mercedes-Benz models also have advanced safety features, but compared to Volvo models, they have fewer safety features.
Did you know? With a window sticker from Vehicles Reports, you can discover the safety features and NHTSA ratings of a vehicle.
Vehicle's Resale Value
The resale value is another good measure of reliability. A vehicle with a good resale value is one that can retain at least 40% of its value at the end of five years. These vehicles have low depreciation and can be sold off at a good price when a buyer chooses to get an upgrade.
According to Kelly Blue Book (KBB), Volvo models have a higher resale value and lower depreciation over the years compared to Mercedes-Benz models.
Warranty Coverage
Volvo models come with warranty coverage of four years or 50,000 miles, whichever comes first. They also have powertrain warranty coverage.
According to Volvo, the warranty coverage offered covers the following:
Component failure attributable to faulty materials or workmanship during manufacture.
Cost of repairing or replacing electrical and mechanical parts.
Paintwork defects and surface rust are attributable to faulty materials or workmanship during manufacture.
Any hybrid lithium battery pack material flaw.
Rust perforation through any sheet metal body panel.
Mercedes-Benz also provides warranty coverage of four years or 50,000 miles, whichever comes first. This warranty coverage includes the following:
The engine components
The transmission.
The drive axle.
Steering.
Electrical system.
Climate control system.
Suspension.
Brakes, and others.
Design and Durability
Volvo cars are designed to run perfectly on uneven terrain. Its exterior is designed to safeguard against collisions and reduce damages. Mercedes-Benz cars, however, have attractive, luxurious designs. Compared to Volvo, Mercedes really knows how to attract customers. Volvo cars are usually less attractive and simpler. Just how durable is a Mercedes? Volvo models appear quite simple but have great strength and durability.
Most Volvo car owners say Volvo cars are extremely durable. As long as the owner carries out the regular routine maintenance, they can last for an average of 200,000 to 250,000 miles or about 20 years. Mercedes-Benz models are also durable, but compared with Volvo models, they are less durable. A Mercedes Benz is expected to last for an average of 150,000 to 200,000 miles, or 10 years.
Fuel efficiency
Fuel efficiency is a measure of the quantity of fuel consumed by a vehicle per distance covered. Both brands, Volvo and Mercedes-Benz, have really good fuel efficiency. Currently, the most fuel-efficient Volvo model is the 2022 Volvo S60 sedan, with an efficiency of 35 highway MPG. The Mercedes-Benz model with the highest fuel efficiency is the 2022 Mercedes-Benz CLA Coupe, with a fuel efficiency of 36 highway MPG.
Now that we have taken a close look at the factors determining vehicle performance and reliability, let us now look at the most reliable Volvo and Mercedes Benz models in the market.
READ ALSO: Is Kia a Good Used Car To Buy | Truth You Should Know
The Top 5 most reliable Volvo models
These are the most reliable Volvo models you may want to purchase from a dealership or manufacturer:
Volvo 700/900 Series
Volvo 850/S70/V70/C70 T5.
Volvo S60 T5.
Volvo C30 T5.
Volvo S80/XC90 V8.
The Top 5 most reliable Mercedes Benz models
When it comes to Mercedes-Benz, the most reliable models out there are:
GLA 2014-2020.
C-Class 2008-2014.
E-Class 2007-2009.
GLK-Class 2013-2015.
CLS-Class 2006-2010.
Be aware that the only way to determine a used vehicle's overall reliability is with a vehicle history report. A vehicle history report provides information on a vehicle and gives car owners and buyers access to the vehicle's history and records. Some of the information found in a vehicle history report includes vehicle specifications, accident history, damage records, theft records, service records, maintenance records, auction history, sales history, and more.
With the Vehicles Report VIN check tool, car buyers and owners can generate vehicle history reports for their vehicle(s), leaving them with information that would help them make better, more informed decisions.