Buying a used vehicle in MA is something that most of us have thought about at least once when we wanted to get a vehicle. It's either a new and expensive one or a used and affordable one.
Getting a used car, just like every other process, has its procedures that must be duly followed. These steps are easy to follow and would help you buy a reliable vehicle. In the next section, we will be discussing buying a used car in MA.
How to Buy a Used Car in Massachusetts?
If you live in Massachusetts and would like to buy a used vehicle, there are steps you must follow and paperwork you must put together to purchase and register the vehicle properly. The steps you need to follow are
Research the used car market in Massachusetts.
Research the dealership's reviews and information.
Consider your financing options.
Understand Massachusetts used car-buying laws.
Get a vehicle history report.
Carry out an inspection and test-drive the used car.
Negotiate the price and complete the sale.
Register the vehicle and change the vehicle's ownership.
Research the used car market in Massachusetts.
The very first step to take when buying a used car in MA is to do some research. The importance of research cannot be overemphasized. Before even visiting the dealership, you should research the used car market in Massachusetts.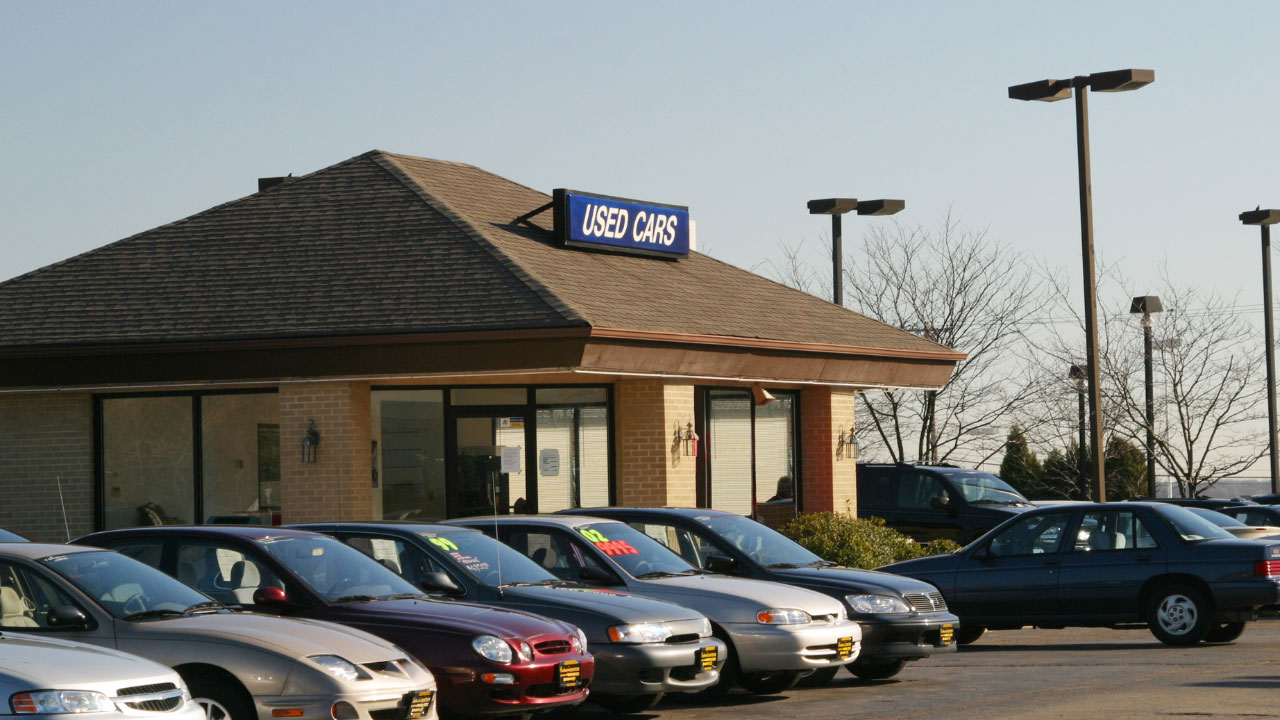 Conduct extensive research on various dealerships and take note of the various vehicle prices. Check out the price variation across different brands, models, trim levels, engine options, and interior and exterior features, and don't be limited to one dealership. Make sure that you do good enough research so you can have an estimate of the fair market value of whichever vehicle interests you.
A quick tip here for you is that you must not limit yourself to local dealerships during this research phase. You can visit online marketplaces, such as Craigslist, Autotrader, and Cargurus, amongst others. There, you can view a wide range of vehicles and prices.
Did you know that an average used car in Massachusetts costs $33,254? Well, now you know.
Research the dealership's reviews and information.
The next step in purchasing a used car in Massachusetts is to conduct thorough research on the dealership you have chosen from the many options available. Examine the reviews and ratings for the dealership you've chosen, as well as the dependability of their vehicles.
If you are buying a car in Massachusetts from out of state, then you have to take this step carefully. Make sure you take note of the reviews that the dealership has received so far, and if they are good, you can carry on to the next step. Else, do more research and get the best dealership.
READ ALSO: Is Kia a Good Used Car To Buy | Truth You Should Know
Consider your financing options.
Now you have an idea of the used car you would like to buy in Massachusetts and a dealership in mind. Next, consider your financing options. Would you need a loan? This is a question you must answer before approaching a dealer. If you finalize a deal without financing options, you may lose that deal and not find another as good as that one.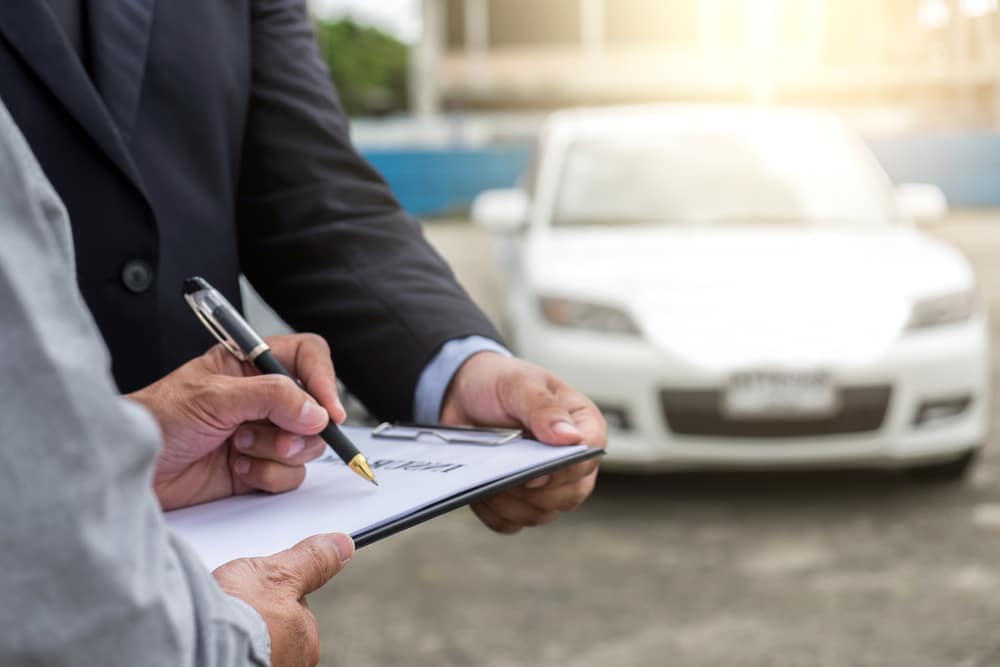 Understanding Massachusetts used car buying laws
Understanding how to buy a used car in Massachusetts comes with understanding the state's used car buying laws. What happens if you end up buying a vehicle that is defective? What if you end up with a lemon? Does that mean you have no choice but to stick with it? Fortunately, that's not the case. In Massachusetts, the used car lemon laws protect buyers who find themselves in such situations.
Lemon law for used cars in Massachusetts
According to mass.gov, under this law, a buyer will be eligible for compensation if
It has a defect that causes a threat to safety.
It was purchased from a Massachusetts dealer.
It cost at least $700.
It has a mileage of fewer than 125,000 miles at the time of purchase.
You also must understand that not all defects are covered by Massachusetts used car buying laws. Some of the defects not covered are
Defects that affect appearance only
Defects that are covered by the manufacturer's express warranty
Defects that are caused by negligence, accidents, or vandalism
Defects that are caused by repair attempts made by others and not the dealer or manufacturer
Defects that are caused by changes you introduced to the car
Be aware that if the vehicle you are purchasing has less than 125,000 miles on the odometer, then the dealer must provide a correct, written warranty against the defects that significantly affect the usage and safety of your vehicle and yourself.
There are so many laws protecting used car buyers in Massachusetts. To estimate the warranty period of a particular vehicle, you can use this guideline:
40,000 miles and below: a warranty period of 90 days or 3,750 miles
40,000 to 79,999 miles: warranty period of 60 days or 2,500 miles
80,000 to 124,999 miles: warranty period of 30 days or 1,250 miles
125,000 miles and more: There is no warranty period.
Now, these are some laws that are put in place to protect you if you find out that you purchased a lemon. It is best if, before buying any vehicle, you find out how defective it is and find out its damage history and accident history. To do this, you will need to get a vehicle history report.
Get a Vehicle History Report
A report of the vehicle's history is the most reliable way to ascertain a vehicle's dependability. A vehicle history report is a piece of writing that uses the car's VIN to describe the history of each given vehicle. This document provides data on the vehicle's exact specs, accurate odometer readings, theft history, salvage, junk, or rebuilt titles, accidents and damage history, ownership history, service and maintenance history, and much more.
You can detect whether the dealer is trying to scam you by selling you a damaged vehicle or one that is subpar by looking at the vehicle history report. The importance of this step should be prioritized if you want to leave the shop with a reliable vehicle.
To get the original vehicle history report for the vehicle you have in mind, simply navigate to Vehicles Report's VIN decoder, enter the vehicle's VIN, and you will have access to a vehicle history report.
You can also get the vehicle history through the Massachusetts license plate lookup tool by Vehicles Report. To use this tool, just need any vehicle license plate number registered in Massachusetts and your email address.
Inspection and test-driving the used car
The next phase of buying a car in Massachusetts is conducting a vehicle inspection and going for a test drive. Schedule an inspection with the dealer as soon as possible and bring a professional mechanic or auto repair professional. He will know how to check a used car before buying it, identify possible defects, and help you decide if you should buy the vehicle or not.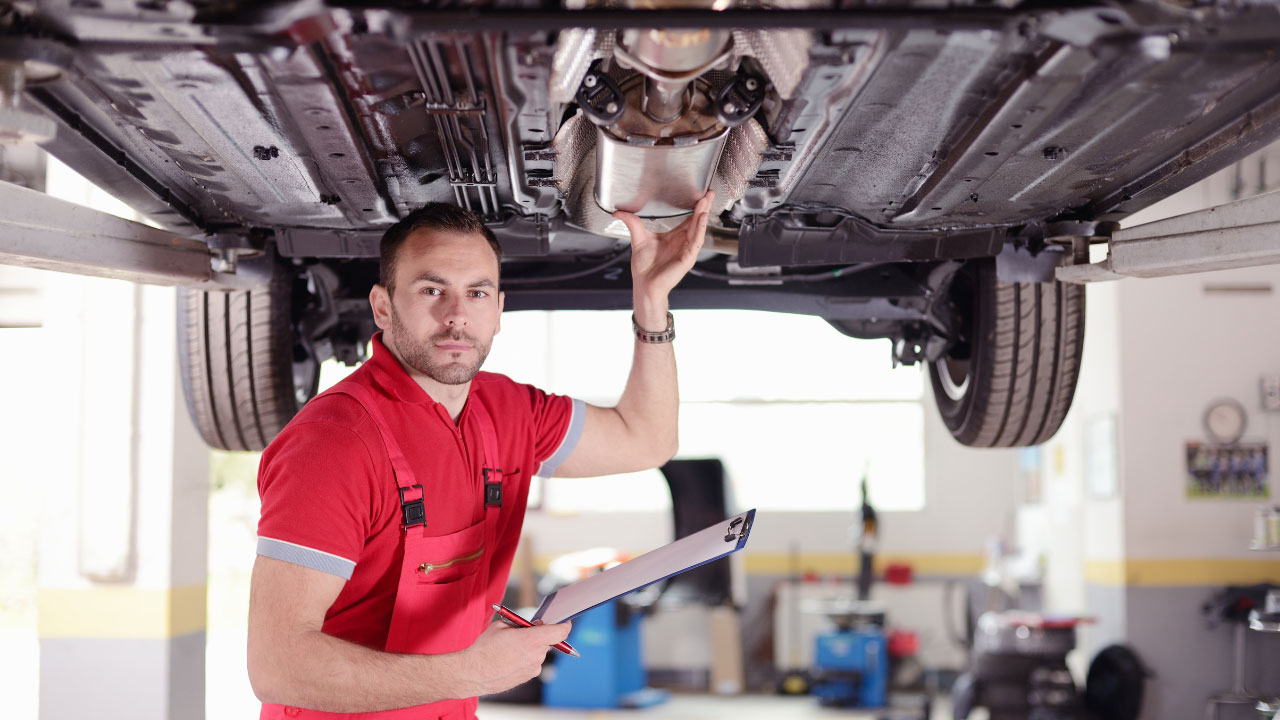 The mechanic should focus on the exterior and interior conditions; they must be thoroughly inspected. Signs of rust, wear, tear, and damage should be given attention. Usually, rust is a sign that a car might be flood-damaged, so rust must be noted whenever it is found. Keep an eye out for water stains on the upholstery and even the seats. Next, inspect the batteries for corrosion, and then start the engine. Make sure they are all in good working condition. Also inspect the seat control system, the steering wheel, and the rearview mirrors as well.
When the inspection has been completed, take the car for a test drive. This drive should not be done in a hurry. Every part of the vehicle should be closely monitored during this test drive. If possible, hire a test driver. They know what to look out for when test-driving a vehicle. Make sure that you are observant throughout the ride. Take note of noises, the steering feel, tires, maintenance, interior wear, seat comfort, the sound system, brakes, and bodywork.
Price Negotiation and Sale Completion
Now it is time to negotiate. From the first step, we placed importance on research. Now we have an estimate of what the car you want should cost. All you need to do now is negotiate. Hear out the price the dealer is offering and begin your negotiation lower than his asking price. It is recommended that you begin negotiations 10 to 25% below the vehicle's asking price. Make sure you negotiate properly and know that you have the choice to walk out of the dealership if the asking price doesn't meet your budget.
When you have reached an agreement with the dealer, complete the sale and proceed to the paperwork.
READ ALSO: The 10 Most Reliable Sedans Ever Manufactured
Registering the vehicle and Changing Ownership
Now you have completed the process of buying a used car in MA. All you need to do now is get the necessary paperwork signed and register your car. What documents are required here? What do you need when buying a used car in Massachusetts? Let's find out now.
The following documents are required to complete the transaction with the dealer and register your vehicle with the Massachusetts Department of Motor Vehicles.
Certificate of title
Bill of sale
Payment of sales tax
Emissions certificate
Obtain the Certificate of Title
The certificate of title is a document that is transferred with every used vehicle purchased. This is required by law, and it usually contains the following information:
Name
Address
Vehicle Identification Number (VIN)
A notice of odometer disclosure (for vehicles less than 10 years old)
signature (done after payment).
Obtain the bill of sale.
The bill of sale stands as evidence of payment after a vehicle has been purchased from any dealership, and it usually contains the VIN number of the vehicle and other information that can be found in a certificate of title.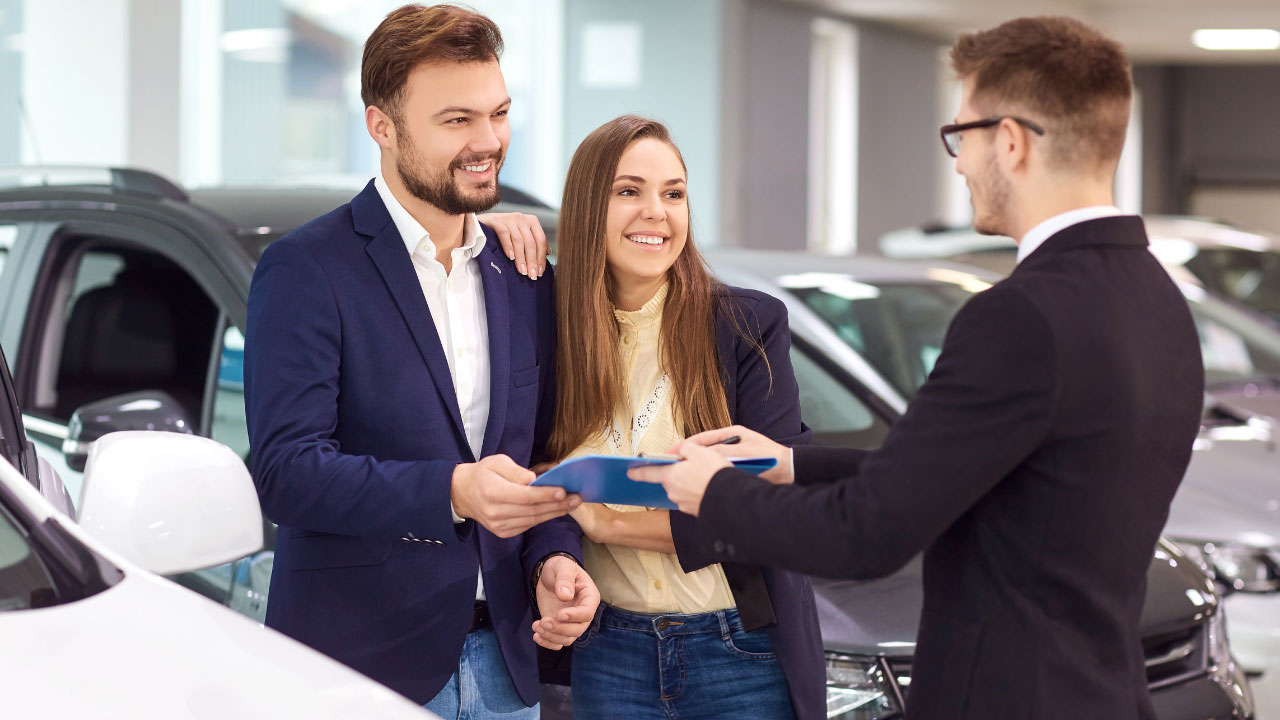 Pay the sales tax.
Sales tax on used vehicles in Massachusetts is 6.25% of the purchase price. This amount is required by law to be paid and is a prerequisite for the registration of vehicles by their new owners. This tax is usually collected by the dealer and paid to the required agencies.
Get an emissions test and certificate.
An emissions test is another requirement for the registration of used vehicles in Massachusetts, although some cars are exempted. Cars that don't require emissions testing are
New cars and electric cars.
Diesel cars made before the year 1984
Diesel cars older than 15 years old
Diesel cars made before 2007 with a gross vehicle weight rating of more than 10,000 pounds
These cars do not require emissions testing. This means that if your car doesn't fall into this category, the dealer has to carry out the test and issue a certificate.
Register your vehicle
After purchase, the Massachusetts title law demands that all vehicles be titled within ten days and registered. To apply for registration and title, the Massachusetts Registry of Motor Vehicles requires the following:
A completed and signed Registration and Title Application. This document must be completed and signed by both parties.
The previous owner's certificate of title.
Proof of ownership.
Correct payment of $75 (plus applicable sales tax)
Proof of insurance.
Correct payment (a bill of sale would come in handy here).
Means of identification, such as a government-issued ID.
Odometer statement.
Dealer reassignment form, if applicable.
You should be aware that you will be charged a registration fee, a title fee, and a 6.25% sales tax. The registration fee for your vehicle is determined by the plate type. Check the RMV registration fee guide for more information.
Buying a car in Massachusetts from out of state
If you are buying a car in Massachusetts from out of state, you will have to follow the procedures listed above, from research to getting a vehicle history report and even negotiations. Make sure to do proper research before completing the sale to avoid buying a defective and damaged vehicle.
If you are buying a car in Massachusetts from out of state, registration is not as difficult as you may think. Just follow the steps above and make sure the dealer is fully involved. You must ask them to mail you the required documents and visit the Massachusetts RMV for registration and a title application.