Lookup Isuzu Window Stickers By VIN
Get the original specifications, features, options and packages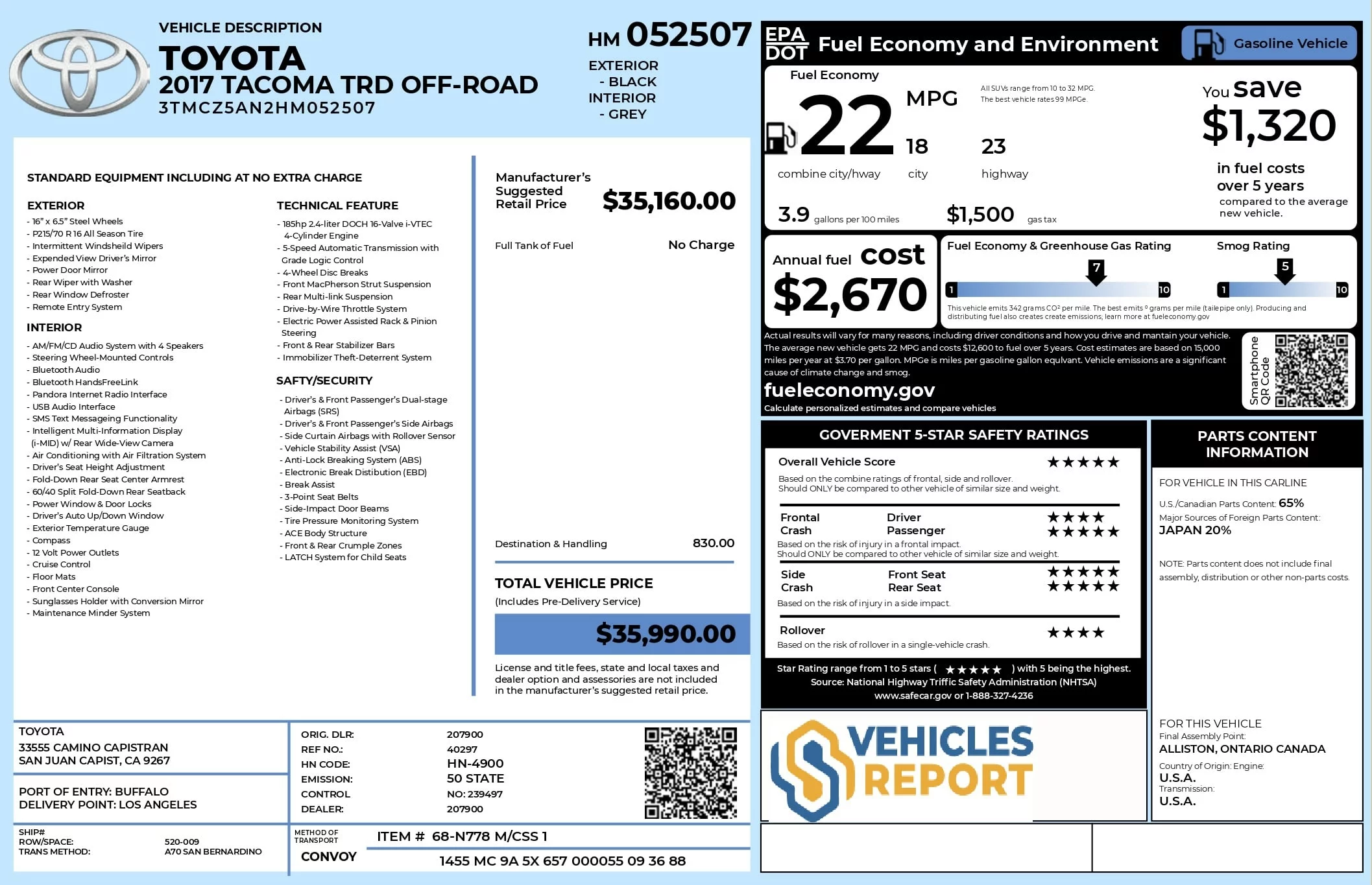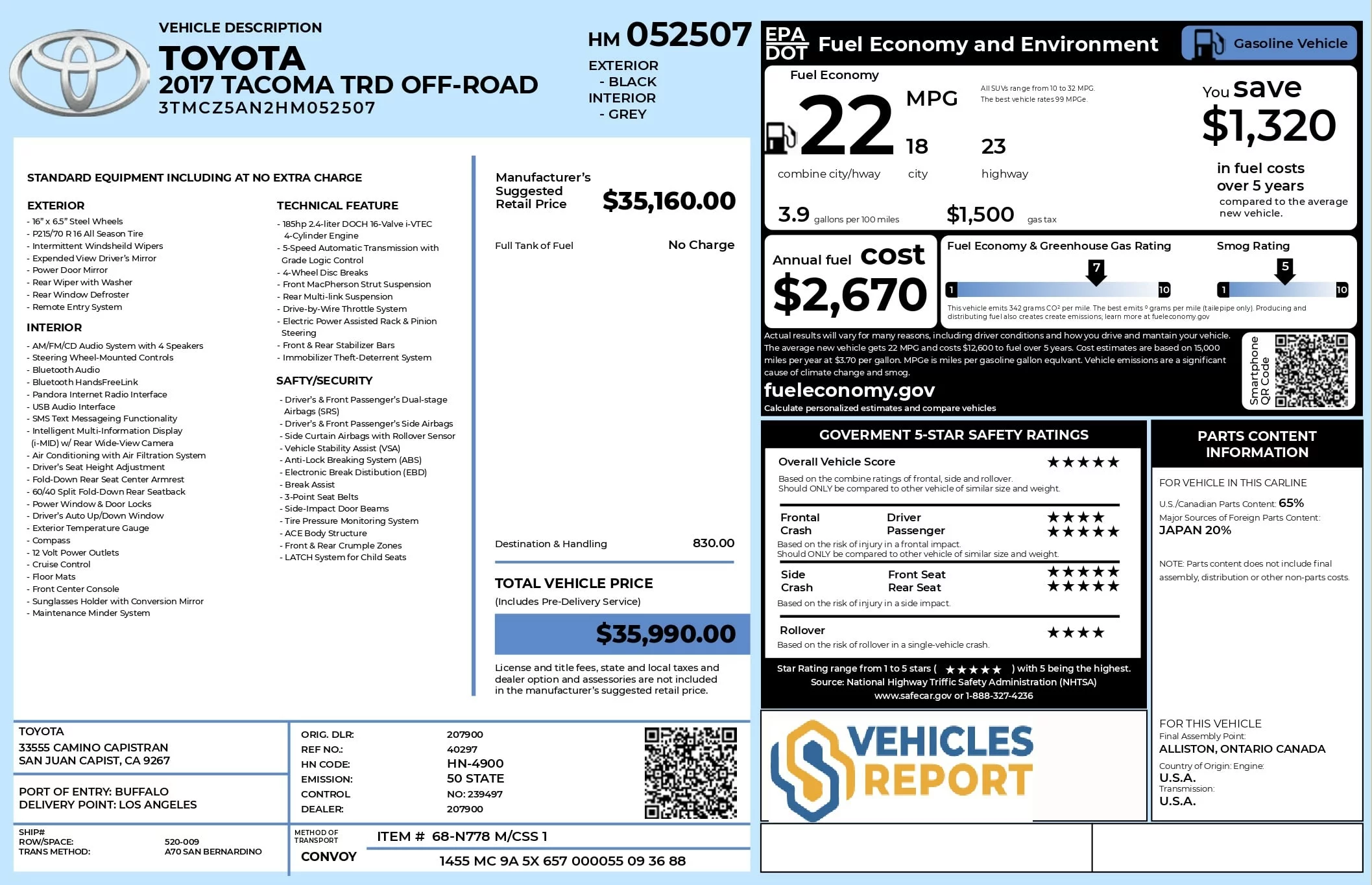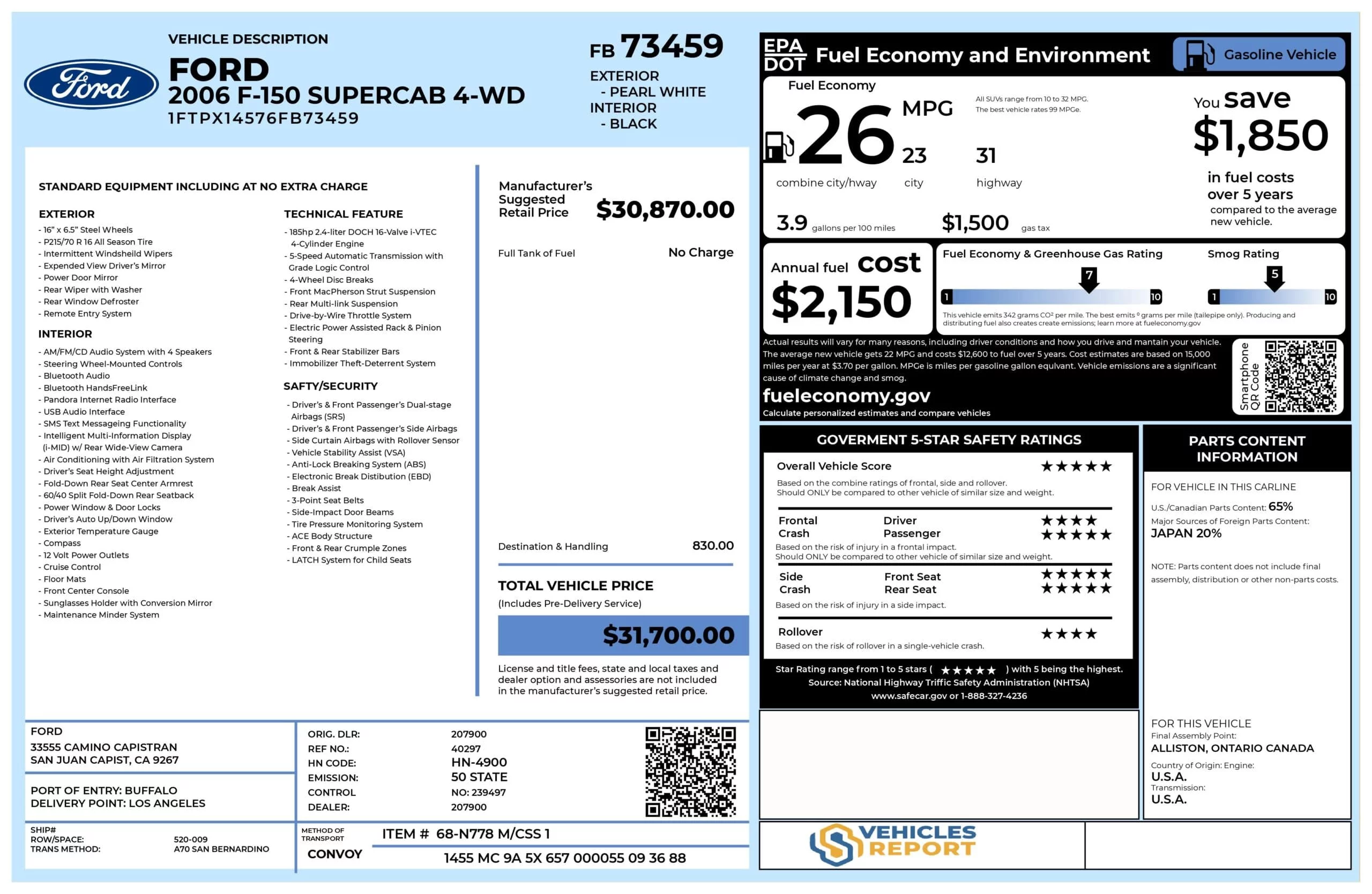 What is an Isuzu Window Sticker?
An Isuzu window sticker also known as a "monroney sticker"or "build sheet": uncovers vital information about a vehicle. We can translate any VIN to exact trims and hence provide accurate OEM window stickers with factory options and packages, MSRP, safety and security features, interior, exterior and color options.
What information can you find on an Isuzu Window Sticker?
Getting your own Isuzu window sticker offers you the following information:
Lookup Window Sticker for any Manufacturer
Lookup Window Sticker for any Manufacturer