How can I verify the mileage on a used car engine? This is a question that has been running through the minds of many used car buyers and sellers for ages.
Mileage used in this context refers to an aggregate of this distance preferably measured in miles traveled by any given vehicle.
This figure is usually recorded by a meter known as the odometer with the readings displayed on the dashboard of the vehicle.
The odometer in the past was an analog type, however, nowadays odometers are primarily digital.
Why verify a used car mileage?
It is important to know the mileage of any used car before buying, this is because the mileage is a reflection of how often the vehicle was used.
If a car is 3 years old, you will undoubtedly expect it to have a mileage value smaller than a 5-year-old vehicle. 
It is even more important to know and verify the mileage of every used vehicle before investing in them because fraudsters usually adjust the mileage of most used vehicles for dishonest reasons. This is called odometer rollback or miles busting.
Therefore, when a mileage due for a vehicle used for 3 years is being recorded for a vehicle that has been in use for 10 years, such a high level of deception is usually detrimental to the innocent buyer.
Odometer reversal is one of the biggest frauds in the automotive industry, a Carfax estimate states that 12 percent of European odometers are manipulated.
Further insights from the National Highway Traffic Safety Administration (NHTSA) reveal that an estimated 450,000 used vehicles are sold each year with fake odometer readings or mileage.
This odometer rollback crime is a troubling menace. An old car with an adjusted mileage is like a white-painted sepulcher, white and enticing on the outside, but filled with dead bones on the inside.
Buyers usually have deep remorse after ending up with a car whose mileage has been manipulated. How can you avoid this pitfall? This article will show some proven and time-tested methods of verifying mileage or an odometer reading.
To know if any car's odometer has been manipulated you will need to know the expected average mileage of any car.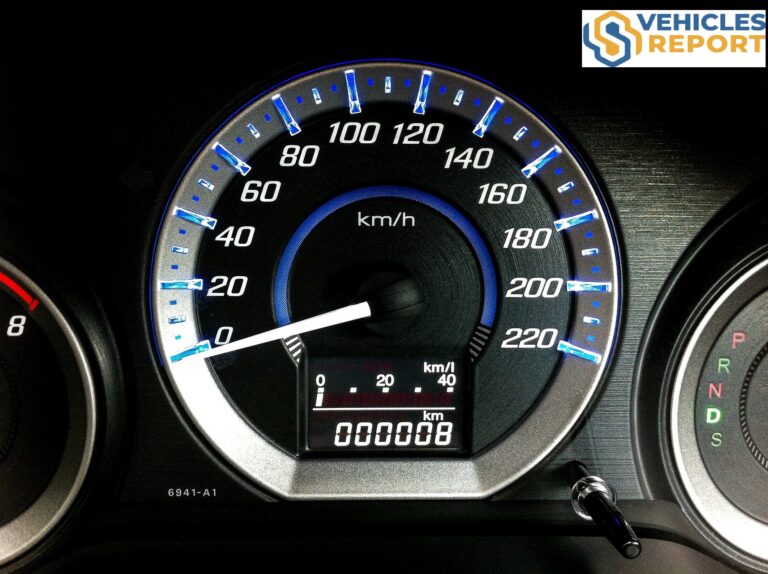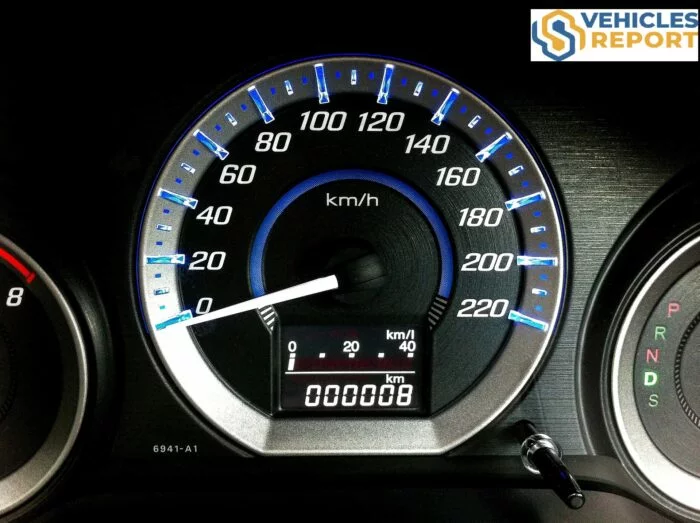 What is the expected average annual mileage?
Cars usually have an average mileage of 12,000miles per year, although this may vary yet it does form a yardstick for evaluating any vehicle's mileage. 
 To understand if the mileage of the car in question is correct you may have to compare the mileage on the dashboard with the calculated mileage.
If the gap is huge, it is advised that you take other steps which will be mentioned in this article to verify the odometer.
Let's say a vehicle went into full use in 2012, between 2012 and 2022 (10 years)  it should have an average mileage of about 120,000 miles on the dashboard, so if the dashboard is displaying say 40,000miles then you have something to worry about.
3 ways to verify the mileage on a used car engine
Apart from comparing the current odometer reading with the expected average mileage, there are other methods of verifying a car's mileage, and they include the following:
Use the Vehicle Reports tool
Vehicle Reports has developed a tool (powered by AI) that possesses the ability to access different databases and score invaluable vehicle history data points.
These databases include but are not limited to the following, Department of Motor Vehicles, The National Highway Traffic Safety Administration, insurance companies, major auto mechanics, and over 60 thousand vehicle auction sites worldwide
Amongst the data processed and outputted are the mileage records of the vehicle in question
If you seek to verify the odometer readings of any used car, it is recommended that you use the VIN of that vehicle, to run a VIN check, and obtain a vehicle history report.
Check out sample vehicle history reports showing the final recorded mileage of some cars and the various mileages recorded at different points of service and maintenance.
An example is a 2007 Chevrolet Silverado Work truck, the present owner bought this truck for $13000 dollars in 2012, from the records shown by the car's dashboard, the present odometer reading was 199244, whereas mileage at the time of sale was reported in Quebec as 220,000 KMs, surely something is not right about the present odometer reading, The full vehicle history report of this vehicle reveals other surprising information you can check out this report yourself.
Additionally, if you can see the car physically, you can check to see if the level of tear and wear in and around the vehicle corresponds to the mileage.
An overused vehicle ought to show a high level of tear and wear usually accompanied by high mileage, if the vehicle shows a high level of tear and wear around mechanical parts and yet its mileage is low you may suspect that an odometer rollback has occurred.
You may ask your dealership to provide you with a copy of the car's paperwork, how is this helpful?
Each time a car is serviced, the odometer reading is usually noted and documented, and the paper works will bare this history to you such that you can be able to make a comparison.
Verify the mileage on your used car dashboard today by getting a concrete vehicle history report, only then can you buy and sell your cars with confidence.
Get your windows sticker by VIN now
Vehicles Report provides a reproduction of the original window sticker or Monroney sticker. We provide you with factory options, packages, and pricing, engine and transmission specifications, manufacturer's MSRP price when new, standard features and equipment, fuel economy rating, and factory recalls. Besides a copy of the original window sticker, you can also request the custom window sticker that is fully customizable to cater to your needs.