Understanding how to check the mileage on a Honda car will help you know when the vehicle is due for routine maintenance.
The mileage is one of the factors used when determining the rate of tear and wear a particular vehicle might have suffered over the years.
Therefore a high mileage Honda vehicle is expected to have a higher rate of tear and wear when compared to a low mileage honda Vehicle.
The mileage, therefore, plays an important role when determining the current retail price of any vehicle.
In the past, we have written helpful articles on how to check the mileage on any used car engine 
And also offered some helpful tips to those contemplating buying a salvage repaired vehicle
In this article, we are going to consider how honda and other makes records mileage, and what the mileage values can mean for you.
Mileage- a figure usually recorded in kilometers or miles is regarded as the total distance traveled by car over the given time period, this measurement is taken and displayed on the dashboard by an instrument known as the odometer.
The mileage measuring instruments collects pulse data from tires with preset diameters and convert these signals to digital or analog figures on your Honda dashboard.
How to check Mileage on your Honda Civic
The generic method of looking up mileage may not work for Honda Civic, to lookup Civic mileage you have to find the trip mile button, press and hold it, then the car will give you an option to check miles for trip A or B, or see the total mileage.
How to check the mileage on Honda
The mileage of Honda cars is usually displayed on the dashboard. As technology advances, the mileage may no longer be barely visible on the dashboard. You may have to press a few buttons or tap one or two places to reveal it. Sometimes the mileage is recorded in kilometers and not miles (1 kilometer = 0.621371)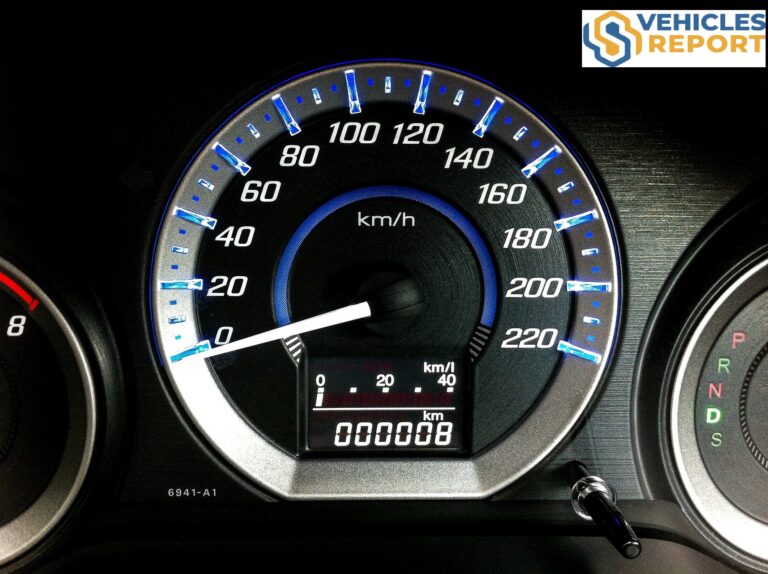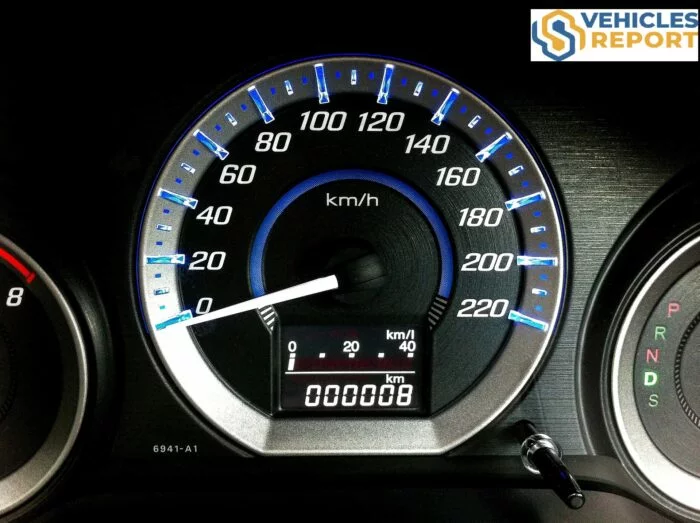 What does your Honda mileage mean for you?
Car owners can use the mileage figure to understand the level of stress they have subjected their vehicles to.
Manufacturers often recommend certain services and maintenance for vehicles at a certain mileage.
VehiclesReports provides her clients with a unique ability to generate recommended services and maintenance for every vehicle they own for free, to access this feature of our website, simply run a VIN check with VehiclesReport and yo will be able to generate recommended services for any of your VINs.
How to get upcoming service maintenance of Honda for free
After you run a VIN check with Vehicle Reports proceed to the member area or your dashboard and follow the following simple steps.
Click on "upcoming maintenance" 

Select the VIN of the particular car you want to make a check on

Enter the current mileage of the vehicle 

Click on "Get maintenance records"

Our system will automatically provide you a list of recommended services and maintenance due for your vehicle at that mileage in split seconds.
What the mileage score means to the used car buyer
Buying a used car is an economical venture, as it saves a great deal of both time and money for you.
The mileage is one of the factors that can help you to decide if buying a used car will be an investment or a harvest of liability.
Some criminal elements found a clever way of adjusting mileage, therefore you will have to check if the odometer has been rolled back.
Advantages of accurate mileage to dealerships