Are you interested in purchasing a used Volvo? Before completing that purchase, you should be fully aware of your vehicle's past records. These records are the ultimate guide to purchasing the best and most reliable vehicle. One of the important records you may need before committing to that purchase is the "service history."
A Volvo's service history shows how much a vehicle was cared for in the past and this directly influences the performance of the vehicle's mechanical systems, ensures the vehicle's longevity, and determines the value of the vehicle. In this article we will identify the easiest way to find Volvo service history by VIN number.
A VIN number is one of the easiest ways to access a Volvo's service history. The VIN (Vehicle Identification Number) is a 17-character string of letters and numbers attached to a vehicle during manufacture. The VIN is unique to each vehicle and can be used as an identifier to verify the overall condition of a vehicle. With the VIN check tool provided by Vehicles Report, car buyers, owners, and sellers can easily access their vehicles:
Vehicle specifications
Service history
Maintenance history
Accident history
Damage history
Sales history
Auction history with more than 10 photos
Lien and loan records
Open recalls
Theft records, and more.
With the information provided to customers after VIN checks, they are able to get more value for their money by purchasing reliable vehicles.
ALSO READ: How To Save Money On Fuel | 13 Easy Ways
Why is service history important?
Proper vehicle servicing helps increase the longevity of a vehicle. If you are in the market for a used vehicle, you should pay attention to the vehicle's service history, as a vehicle that has been properly serviced over the years would be better and more efficient after purchase. The service history of a vehicle helps to provide the following information to car buyers, sellers, and owners:
Maintenance and repairs
The service history of a vehicle highlights the major repairs and maintenance that have been made to the vehicle. You can identify when the vehicle was last maintained, what repairs were done, and in what condition the vehicle could be.
Resale Value
From the service history of a Volvo, car sellers can determine the resale value of the vehicle. If the vehicle had been properly maintained and damaged repairs made, the resale value would be higher than if the previous owner performed little or no maintenance and repairs on the vehicle.
Safety
The better maintained a vehicle is, the more reliable its safety features are. Brake failures and other safety related problems arise due to lack of routine maintenance and repairs. Access to a Volvo's service history through its VIN number helps car buyers determine their vehicles' overall safety.
If you are in search of a reliable used Volvo to buy, make sure to take a good look at the service history and determine its condition and overall reliability.
How to check Volvo's service history
To check the service history of a Volvo, you would have to follow these steps:
Step 1: Locate your Vehicle Identification Number (VIN)
Locating the VIN is the first step in finding the Volvo service history by VIN. As earlier mentioned, the VIN is a 17-character string of letters and numbers that can be used to gain full access to vehicle information. The VIN can be found in a number of places, such as:
The dashboard
The driver's side door jamb
The engine block
Certificate of title
Registration documents, and so on.
If your VIN has less than 17 characters, it's no cause for alarm. It only means that your vehicle has been around for at least 25 years and is now an antique. A classic vehicle may have a VIN of within 5 to 17 characters in length and you should be able to identify it easily.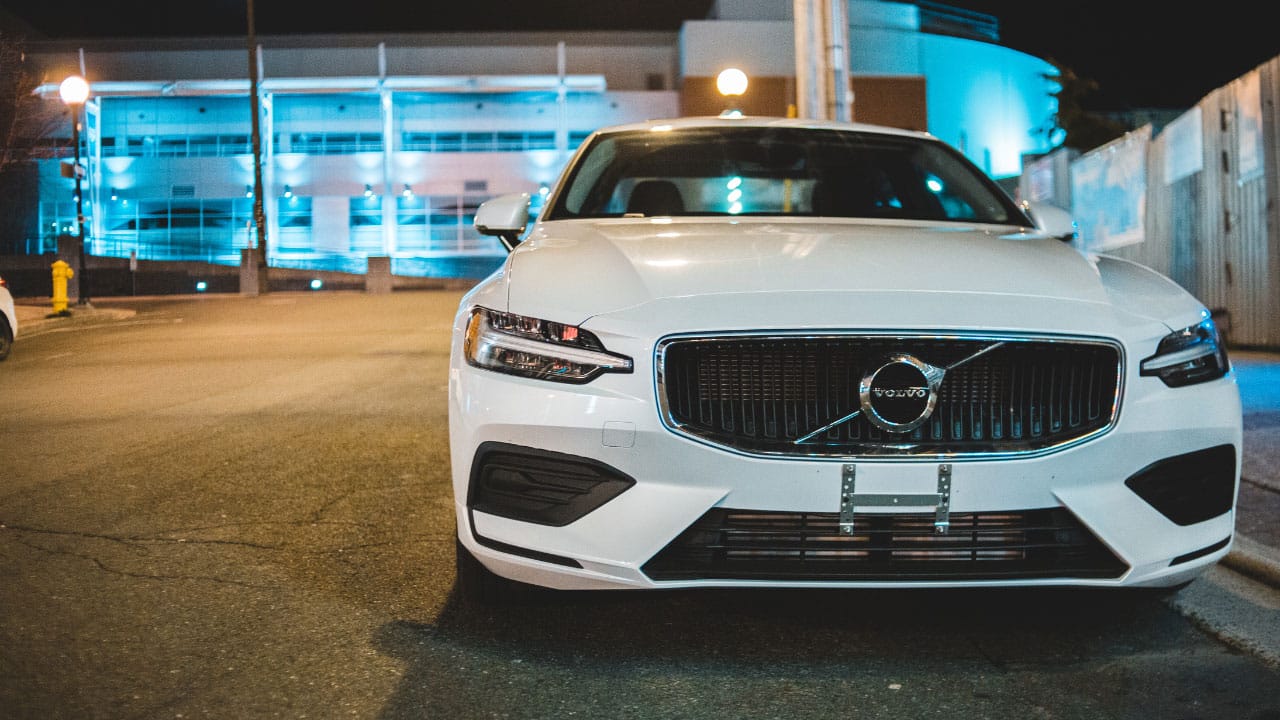 Step 2: Navigate to the Volvo service history check tool
After locating your VIN, the next step to get your Volvo's service history by VIN is to actually find a reliable Volvo service history check tool. The most recommended tool for this is the Volvo online service history tool provided by Vehicles Report.
Vehicles Report provides a VIN check tool that receives the VIN from consumers and decodes it accurately to provide insights on a vehicle's full history and records. The service history check tool provided by Vehicles Report gives consumers access to the following information:
Engine service records
Chassis service records
Brakes service records
Lube oil change
Cabin and air filter replacement
Battery replacement
Windshield replacement
Wiper replacement, and more.
ALSO READ: How to Make Your Car Last Longer | 10 Simple & Proven Ways
Step 3: Initiate the search and get your Volvo service history by VIN
The next step to check Volvo service history online is to fill out the form with your Vehicle Identification Number and other required information. After filling out the form, you can now look up your Volvo service history by selecting "Check VIN."
Step 4: Generate a vehicle history report
After the check has been completed, you can now generate a concise vehicle history report containing your Volvo's full service history.
What you didn't know about used Volvo cars?
There are some facts you may not know about Volvo cars that may come in handy while you're at a dealership. They are:
Safety features
Volvo is also known for its commitment to safety, and this is evident in the features that come standard on its used cars. Anti-lock brakes, airbags, and stability control are just a few of the safety features you can expect to find on a used Volvo. This makes them a great choice for families or anyone who values safety and security on the road.
Affordability
While some people might assume that Volvos are luxury cars that come with a high price tag, there are plenty of used models available at reasonable prices. You can compare the cost of a used Volvo to similar cars in its class and find that you get great value for your money with a used Volvo.
Versatility
While many people think of Volvos as big, boxy cars that are great for hauling families and cargo, there are actually plenty of different models and styles to choose from. From wagons to convertibles, there's a used Volvo for every lifestyle and need. And no matter what style you choose, you can expect the same great features and reliability that Volvo is known for.
Vehicle buyers are usually cautious when it comes to used Volvo purchases. To get the best deals, it is recommended that they generate vehicle history reports containing important information and records of their Volvo's history. With a Volvo service history check, buyers can access their vehicles' service history and easily determine their vehicle's conditions, value, and safety. A Volvo that has not had frequent maintenance may develop defects sometime in the future and should be avoided unless you can tell the vehicle is in good shape from its other records.