Lexus is a brand that is widely recognized for its reliability and performance when it comes to producing vehicles with high safety ratings, perfect fuel efficiency, and great practicality. However, you must keep in mind that used vehicles may have hidden histories that may lead to unnecessary repairs and costs in the future. One important record you should be interested in is the service history. Maintenance is a huge factor that determines a vehicle's longevity, performance, and value.
With a Lexus service history lookup, car buyers, sellers, and owners can gain access to their vehicle's service history and easily spot the best vehicle to purchase. This article will go over the simplest way to find Lexus service history by VIN number.
A Vehicle Identification Number (VIN) is a unique identifier that is placed on a vehicle during manufacture and can be used to access a wealth of information on the vehicle. The VIN is a 17-character string of letters and numbers that is used to identify each vehicle. This number is very easy to find on a vehicle and can be used to retrieve vehicle information from government databases, car manufacturers, insurance companies, and other agencies.
Some of the details accessible with a VIN include:
Accident history

Damage history

Auction records

Sales records

Vehicle specifications

Service history

Maintenance records

Open recalls

Lien and loan records

Theft records, and more.
Why should I have a Lexus service history lookup?
Buying a used car requires caution. If you are not cautious enough, you may purchase a vehicle with serious hidden defects. With a Lexus service history lookup, you can verify the reliability of your vehicle's systems and take a look at the parts that were repaired more often than the others. Some of the reasons why you should check your Lexus service history by VIN include:
If you are in search of a reliable used Lexus that will have a high resale value in the future, you would have to take a look at the vehicle's service history. The better a vehicle's mechanical and electrical systems have been maintained in the past, the higher its resale value. This means that the Lexus will have a high resale value whenever the buyer decides to upgrade.
ALSO READ: Is It Better To Buy A New Or Used Car | Truth You Should Know
With the service history of a vehicle, car buyers can easily spot the parts of their Lexus that were most often repaired. This way, they can identify potential problems and verify their vehicles' overall reliability. Are the mechanical systems in good shape? How many car parts have been replaced? Are there potential problems with the Lexus? Can I afford repairs? These are some of the questions you can ask yourself while at the dealership, and with a Lexus service history check, you can have the answer to all of them.
A vehicle that was properly maintained for years would have all its mechanical, electrical, and safety features in check. Alternatively, a vehicle that has not been serviced properly may have hidden defects that could affect the driver's safety and that of other road users. To determine how safe your vehicle is before purchase, you would have to find its Lexus service history by VIN.
How do I check my Lexus service history?
To check the service history of your Lexus, you would have to follow these steps: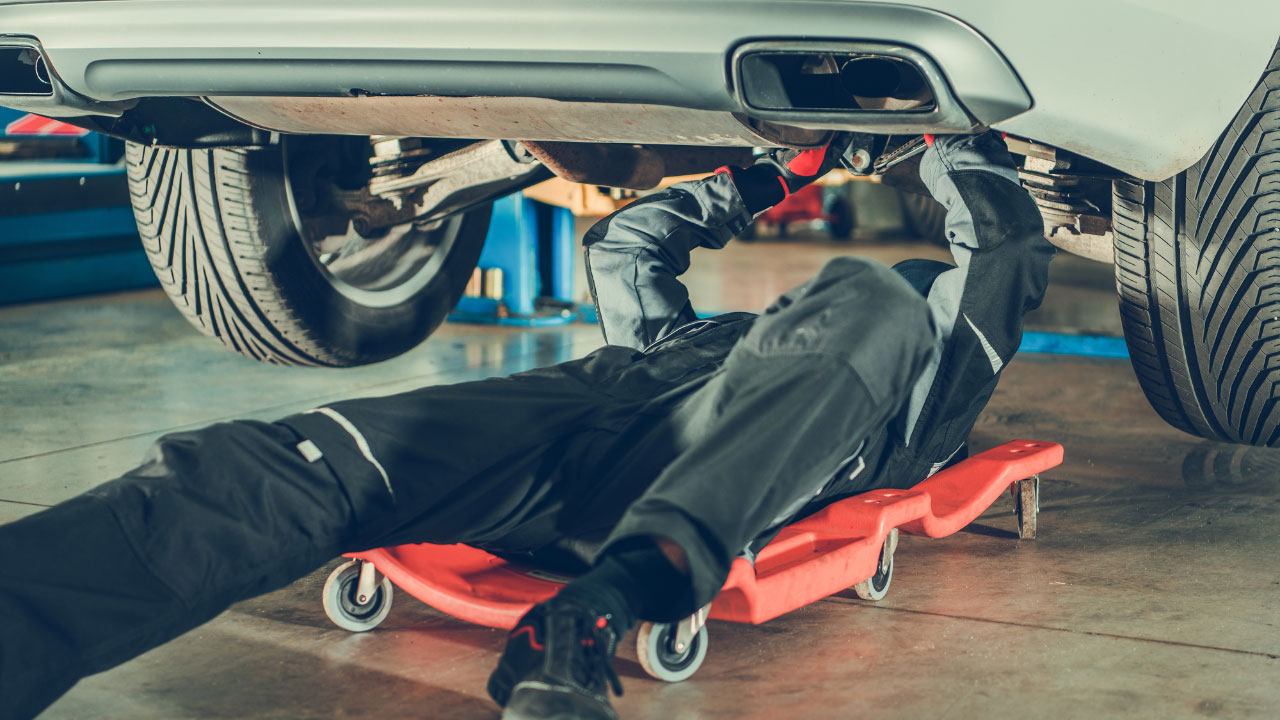 Step 1: Locate your Vehicle Identification Number (VIN)
To check your vehicle's service history, you would need to run a VIN check.  The VIN is a 17-character code assigned to each vehicle during production. This VIN can be found on a number of vehicle parts and documents. The VIN of a Lexus can be found on:
The dashboard of the vehicle

The driver's side door jamb

The driver's side door frame

The engine block

The certificate of title

The registration documents

The bill of sale, and so on.
If you find a VIN that is less than 17 characters in length, there is no need to fret. It only means that your vehicle is a classic vehicle and you can easily decode its VIN with the Vehicle Report VIN check tool and also gain access to your vehicle's service history. 
ALSO READ: How to Avoid Buying a Stolen Car: Keep Your Investment Safe!
Step 2: Go to the VIN checker provided by Vehicles Report.
The VIN check tool provided by Vehicles Report is the most reliable tool to find your Lexus service history by VIN. With the VIN check tool, you can gain access to the full-service history of your vehicle from its first owner until its last owner. Some of the details provided by the Lexus service history VIN check tool include:
Engine service records

Chassis service records

Brakes service records

Lube oil change

Cabin and air filter replacement

Battery replacement

Windshield replacement

Wiper replacement, and more.
Step 3: Fill out the Lexus VIN check form with the required information
The next step is to fill out the VIN check form provided with your VIN and other required information. Make sure that your VIN is correctly provided and select "Check VIN."
Step 4: Generate a vehicle history report
After the check has been completed, you can now generate a concise vehicle history report containing your Lexus's full-service history.
With a vehicle history report, you will have access not just to your service history but other valuable information such as the accident history, damage history, auction records, sales records, vehicle specifications, maintenance records, open recalls, lien and loan records, theft records, and more. With a close look at your Lexus history, you can determine the most reliable vehicle for your needs and budget.