Purchasing a used car from Indiana is most likely the best decision you can make in the United States. Indiana has been reported to have the least expensive used cars, with an average price of $21,961 per used car.
In this article, we will highlight the steps you must follow to buy a used car in Indiana at the best rate, highlight Indiana used car laws, and talk about how you can buy a car in Indiana from out of state.
How to Buy a Used Car in Indiana from Dealerships?
When you think of buying a car, you think dealership, right? Usually, they are the best choice when it comes to buying a used car in Indiana. Even if you are buying a used car in Indiana from out of state, you think of dealerships. This is because lots of private sellers tend to be involved in scams, and dealerships are more reliable options to get a good vehicle.
How can you buy a used car in Indiana? What is the process for purchasing a used car in Arizona? There are some steps you have to follow to grab the best deal out there.
Researching the used car market in Indiana
The fact that you are reading this blog shows that you are on the right track. The first step in purchasing a used car in Indiana, especially at a low cost, is to conduct extensive research on Indiana's used car market. You cannot just waltz into any dealership without any prior information; otherwise, you may risk falling victim to scams.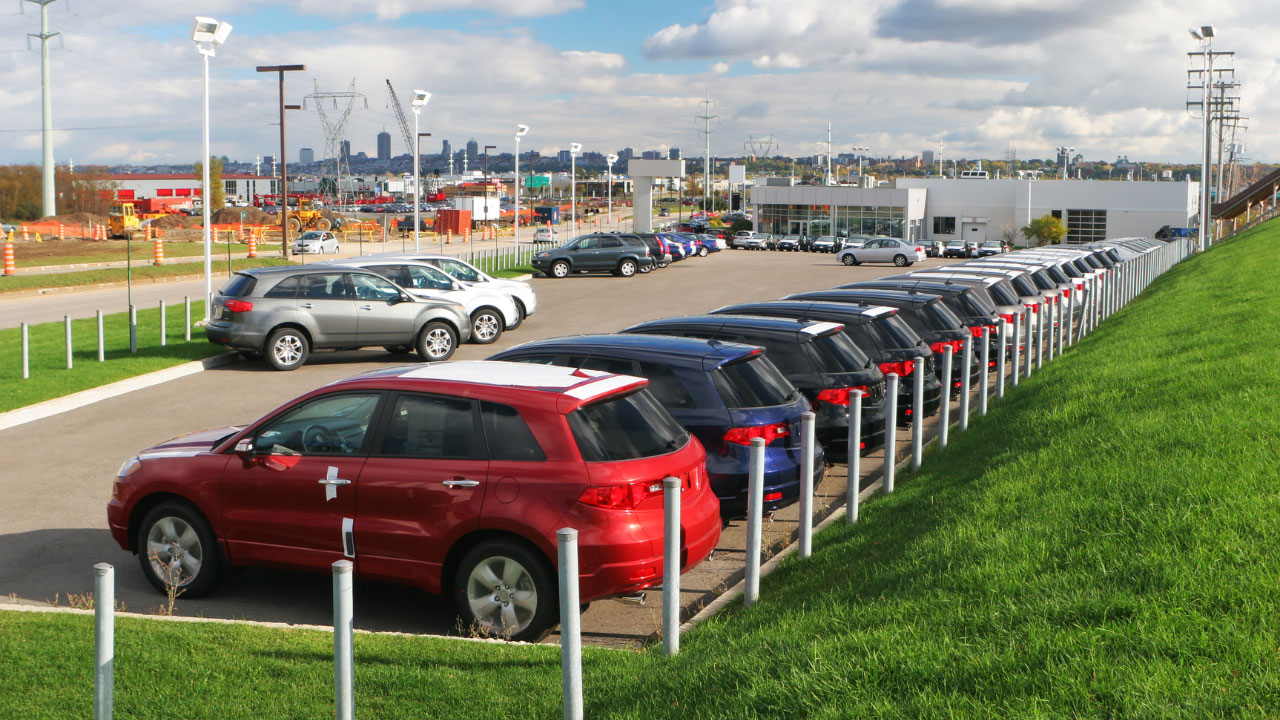 Make a good research on different dealerships, car brands, models, trim levels, and any feature you can think of. The goal is to walk out of the dealership with a reliable vehicle at a great price. This implies that you should research the fair market price of the vehicle of your choice.
Visiting internet markets like AutoTrader, Cargurus, and Craigslist is one of the finest ways to conduct this research. These online marketplaces typically provide a wide range of used vehicles, and you may narrow your search results by make, model, year, price range, and other factors. You may get a fair idea of the kinds of cars that are offered and their starting prices from this.
READ ALSO: How to Buy a Used Car In Colorado
Research the dealership's reviews and information.
Next, you have to decide which dealership you would like to purchase a used car from. Some of these dealerships have reviews online. These reviews can help you decide which dealership to visit.
Make sure the dealership you select is the best one by taking your time with this stage and not moving too quickly. If you plan on buying a car in Indiana from out of state or from an online listing, you must be extra attentive with your research because it is essential. Try a different dealership if the first one does not seem quite right.
Consider your financing options.
Now that you have completed the research stage, it is time to think about financing the vehicle. This step has to be completed before you visit the dealership because, after reaching a good deal, if you're not ready with any financing options, you may not meet that deal when you next arrive at the dealership. So, it is recommended that, as soon as the deal is sealed, you provide financing immediately.
Understanding Indiana used car laws
Buying a vehicle in Indiana requires that you first understand Indiana used car laws and the legal requirements and regulations associated with used car buying. According to the state, there are certain details the dealer must provide before any used car sale in Indiana. Some of these details include odometer readings, accident and damage histories, service and maintenance histories, and any mechanical issues the vehicle has. If, for any reason, a dealer is unable to confidently share these with you, it's best that you walk away from that deal because you might have a lemon on your hands.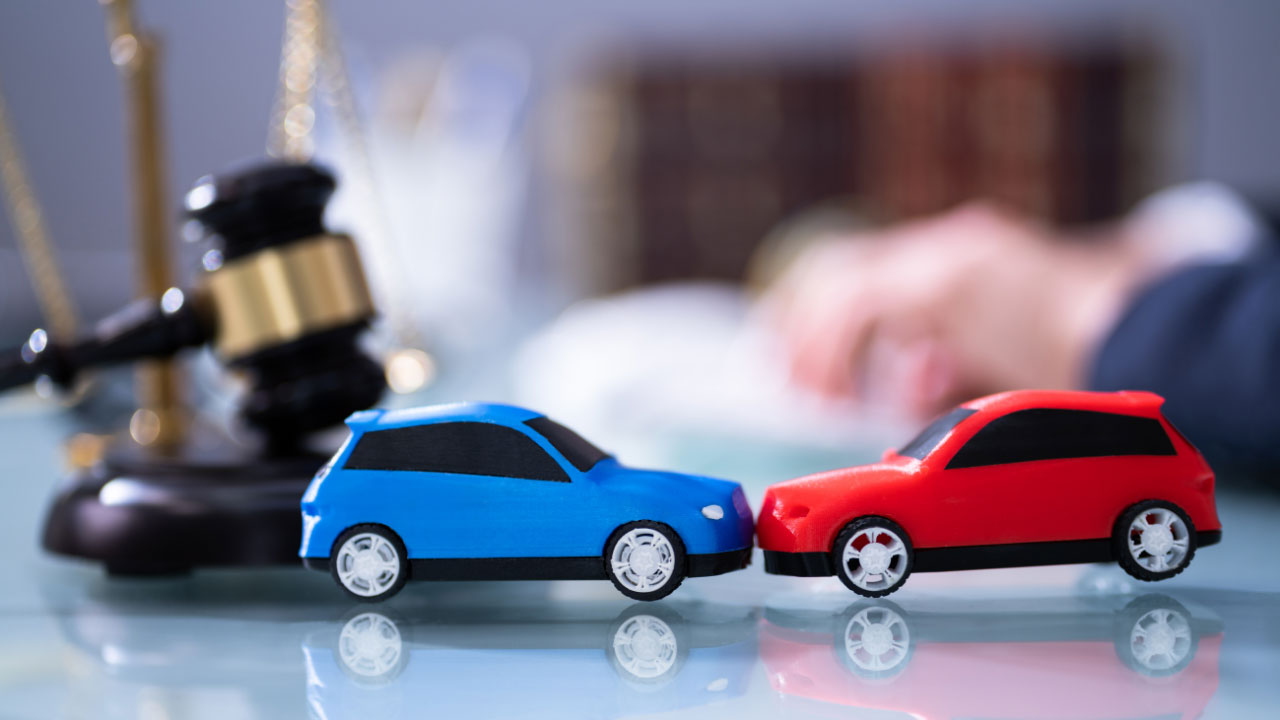 Indiana's Lemon Law
Do you know about the Indiana Lemon Law? It is a law that protects consumers who purchased defective vehicles (lemons) or used vehicles that could not meet basic standards. It exists to protect consumers after reports about consumers getting lemons from Indiana dealerships. There are certain conditions that a consumer must meet before the law can speak for such consumers.
A report must be filed within 18 months of the date the car initially left the dealership.
It could be made before 18,000 total miles.
It must be purchased from an Indiana dealership.
If you meet these requirements, then you are protected. The steps to follow, according to the state, are:
Report the issue before 18,000 miles have been driven or within 18 months of purchasing the car.
Bring your car to a licensed dealer for repairs.
Permit the dealer to attempt the repair a fair number of times. A reasonable number of efforts is when the issue has been fixed after at least four failed attempts or after the vehicle has been out of commission for at least 30 working days.
Whenever you take your automobile to the dealer for maintenance or repair, ask for a copy of the written repair order.
In accordance with your owner's manual or vehicle warranty, you might be required to give the manufacturer a written description of your issue and copies of all repair orders at the location shown in the manual or guarantee.
If the manufacturer used an informal dispute method approved by the attorney general, you must follow the procedure in order to file a claim under Lemon Law.
You can launch a lawsuit without informing the manufacturer of your claim if notice is not necessary and the manufacturer does not have an informal dispute procedure.
The manufacturer has 30 days to accept the return of your car and, at your choice, either replace it with a new one or issue a refund.
If the manufacturer does not respond, you have two years from the date of the manufacturer's failure to resolve your claim to initiate a lawsuit.
You can get back all of your charges and legal fees if you win the lawsuit.
You will discover that going through all these steps will exhaust you, and you may not even win the case. So how can you buy a used car in Indiana that actually meets the basic standards? This brings us to our next step.
READ ALSO: How to Detect Odometer Rollback on a Used Vehicle
Get a Vehicle History Report
The most accurate method of determining the reliability of a vehicle is through a report of the history of the vehicle. A vehicle history report is a document that tells the backstory of any vehicle with just the vehicle identification number of the car. This document contains information such as the theft history, salvage, junk, or rebuilt titles, accidents and damage history, ownership history, service and maintenance history, exact vehicle specifications, correct odometer readings, and much more.
With a vehicle history report, you can tell if the dealer is trying to rip you off and sell you a damaged vehicle or one that is below standard. This step should be prioritized because it is critical if you want to leave the dealership with a good deal and a reliable vehicle.
To get the original vehicle history report for the vehicle you have in mind, simply navigate to Vehicles Report's VIN Lookup, enter the vehicle's VIN, and you will have access to a vehicle history report.
Looking for how to buy a used car in Indiana? Obtain the vehicle history of the car. A vehicle history report will also reveal the vehicle's lien status, and you can confirm whether any outstanding loans or liens are still attached to the vehicle.
Inspection and test-driving the used car
If you have confirmed the status of your vehicle and are satisfied with your findings from the vehicle history report, you can begin an inspection. Before buying a used car in Indiana, you must contact the dealership and schedule an inspection and test drive.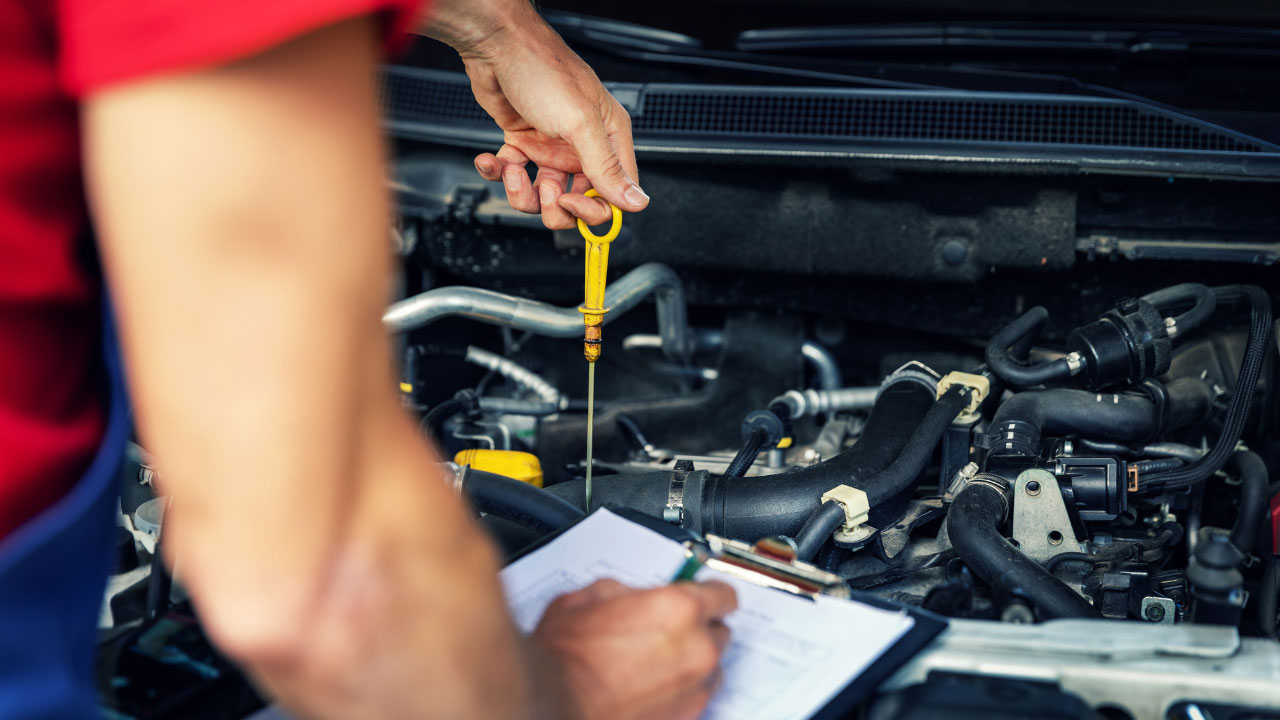 To carry out the inspection, you should go with a mechanic or auto repair professional to ensure that you have accurate results. The exterior and interior conditions must be thoroughly inspected. He should also keep an eye out for any damage, rust, or wear and tear. Typically, rust is a sign that a car has been flood damaged; in this case, keep an eye out for water stains on the seats and upholstery, as well as corrosion under the car. Make sure the tires, brakes, and other mechanical parts are in good working order by inspecting them. You should also inspect the seat control system, the steering wheel, and the rearview mirrors.
After the inspection, you must determine if the vehicle is safe to drive or not. It's now time to take the car for a test drive. This test drive shouldn't be done in haste, as you have to look, feel, and listen carefully. Take note of everything that's important to you, including the ride, noise, steering feel, tires, maintenance, interior wear, seat comfort, sound system, brakes, and bodywork. If possible, you could bring along a test driver. They are not free, but you will end up with the best results.
Price Negotiation and Sale Completion
As you should recall from the first step, you need to do research to get a general idea of the asking price of the vehicle you are interested in. Now is the time to begin negotiating. It is recommended that you begin negotiating at a price that is 15–25% less than the requested amount. Prepare yourself to appropriately negotiate the price, and don't forget that you can walk away if the seller doesn't meet your requests.
Registering the vehicle and Changing Ownership
Congratulations! You now own a car. What next? Register it! The vehicle is not officially yours until the car papers are transferred and you register it with the Bureau of Motor Vehicles, Indiana. So what documents do you need, and what steps should you take to complete the process of buying a used car in Indiana?
Obtain the certificate of title.
According to the Bureau of Motor Vehicles, an application for the certificate of title must be submitted within 45 days of purchasing the vehicle from a dealership. If the certificate of title is applied for after the 45-day frame elapses, an administrative penalty will be charged.
Typically, the certificate of title includes the following details:
Name
Address
Vehicle Identification Number (VIN)
A notice of odometer disclosure (for vehicles less than 10 years old)
Signature (done after payment).
Within the 45-day duration, before going to a branch to apply for a new certificate of title if you're buying a car, make sure the seller has completely filled out both the seller and purchaser parts of the certificate of title. At the time of the sale, the seller must take the license plate off the car. A new title certificate, registration, and license plate must all be obtained by the buyer.
The Indiana BMV does not require the return of license plates from sold automobiles. It is possible to move the license plates from sold automobiles to another vehicle owned by the same individual.
Be aware that if you have not visited the Bureau of Motor Vehicles before in Indiana, you will need to go with a valid means of identification. Any government-issued ID should do.
Bill of Sale
This document is not entirely required for registration, as most of the details here are usually in the certificate of title, but if not, you can request a bill of sale from the dealership.
Pay the sales tax.
The sales tax is a fee that is usually estimated as a percentage of the purchase price. In Indiana, used car purchases carry a sales tax of 7% that must be paid by the consumer on purchase. This tax is collected by the dealer, and he must provide proof when the title is applied for.
Residents of Indiana who purchase cars from another state, including non-Indiana dealers, will be reimbursed for the sales tax paid in that state. When you apply for the Indiana certificate of title, you must pay Indiana the difference if you paid less than the amount of sales tax it would have levied. When transferring their vehicle's title from their previous state of residence to Indiana, new residents are not charged sales tax.
Other documents required to register a used car in Indiana are:
Statement of Existing Lease Agreement: This document is required if the vehicle is a lease vehicle.
Proof of Insurance
Emissions Test
Register your vehicle
When you have completed the paperwork, it is time to provide these documents to the Bureau of Motor Vehicles. Make sure all documents are prepared and arranged. Remember, the window for registration is 45 days. Any longer than that, and you would have to pay a fee.
After registration, you have two options for the license plate of the vehicle. You can either
Transfer a plate from an existing vehicle.
Select a plate from the Indiana license plate designs.
Buying a Car in Indiana from Out of State
f you are buying a car in Indiana from out of state, the steps to take are basically the same. There are some requirements you must meet during the process of registration, according to the Bureau of Motor Vehicles. They are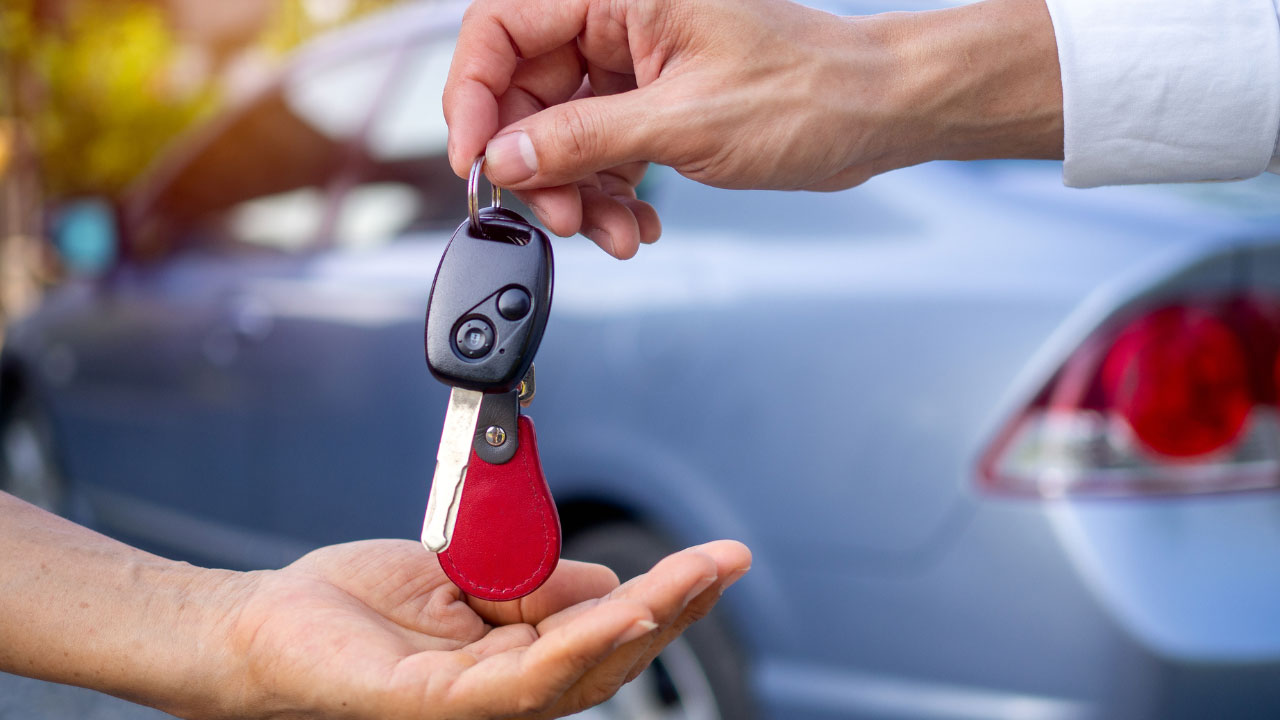 Vehicle Inspection Requirements
Any car from another state that is being titled in Indiana must undergo a vehicle inspection, including automobiles owned by recent Indiana residents and vehicles listed as belonging to an Indiana citizen on a manufacturer's certificate of origin. The vehicle's Vehicle Identification Number (VIN) will be verified by the examination. Any Indiana branch, BMV-certified full or partial service provider, or law enforcement officer may conduct the inspection for free or for a fee of up to five dollars ($5.00).
Liens on Vehicles from Different States
You must visit a branch to complete a Request for Title (State Form 1014) if the title is being held by the lienholder in another state and there is a lien on the vehicle. The request will be mailed by the branch to the lienholder. In order to complete your application for the Indiana certificate of title, the branch will get in touch with you after it has received the title from your lienholder.
Required Documentation and Application Options
Mailing a certificate of title application to the BMV is an option that is open to applicants who bought a car from a dealer in another state, making it easier for the dealer and residents.
Can You Buy a Car without a License in Indiana?
Yes, you can buy a car without a license in Indiana. As long as you have a valid government-issued ID, you are free to purchase any vehicle of your choice. The only problem is that you will not be allowed to drive a vehicle without a license.