When the time comes for you to buy a used car in Colorado, you may be confused about what steps to take.
This article will give you a step-by-step guide on how to buy a used car in Colorado. Following these tips will save time, and money and land you a good deal.
How to Buy a Used Car in Colorado from Dealerships?
If you are looking for a wide range of options, the first point to turn to is a dealership. Buying a car from a dealership is really easy but there are a few steps you must follow to get yourself that perfect car.
Researching the Used Car Market in Colorado
Before proceeding to the dealership and before a bargain, the first point of action should be to carry out extensive research on the used car market in Colorado. This research should be based on your budgets and preferences. The model, year, trim levels, engine specifications, and other features are what you should search the market for.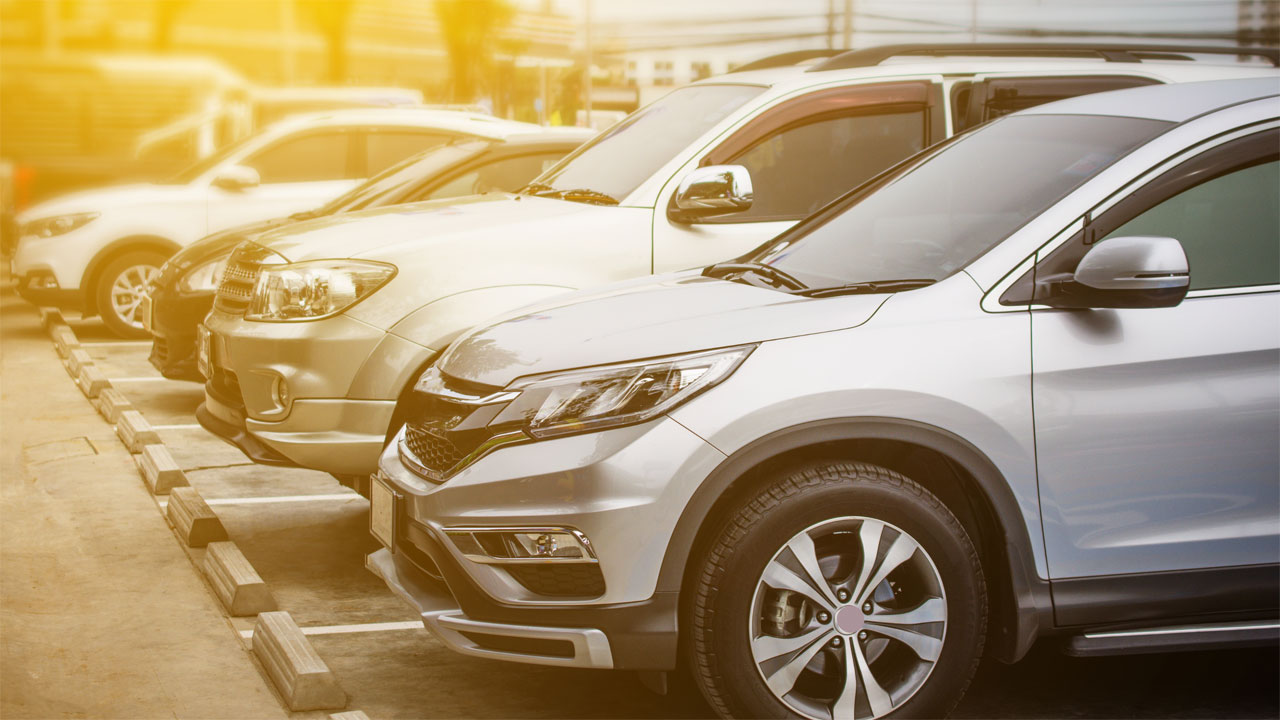 Also, search beyond Colorado to compare the price of the vehicle you are interested in. This will give you an overview of the price range and help you negotiate better with the dealers.
Also, don't put all your focus on one dealership. Compare prices from different dealerships and look up the fair market value for the car. Take note of any special deals or promotions that dealerships may be offered at specific times of the year. Also, look out for ratings the dealerships received from consumers so that you can end up with a reliable dealer.
Timing: Keep your eyes open
There are certain months of the year when car prices drop and are highly affordable. You should take advantage of these times/months to place your order and get a great deal.
Read more about the best time to buy a used car in Colorado here: When Are Used Car Prices Going Down In 2023?
Consider your financing options
Before you visit the dealership, ensure to confirm the financing options and plans that are available to you. If you would require loans, make plans before negotiating. It is advisable to be prepared financially so that as soon as the deal is struck with the dealer, you can leave with your vehicle else, that deal just may not be available when next you arrive.
READ ALSO: How To Use AC In a Car During Rain?
Inspecting the Car and Checking Its History
After doing some research, it is now time to approach the dealer and select a reliable vehicle. How do you know which used vehicle is reliable? Simply by carrying out a visual inspection. Ensure that you carry out a proper inspection before you even begin the payment process and negotiation. This step is crucial as it will prevent you from leaving the dealership with a faulty/damaged car or a lemon.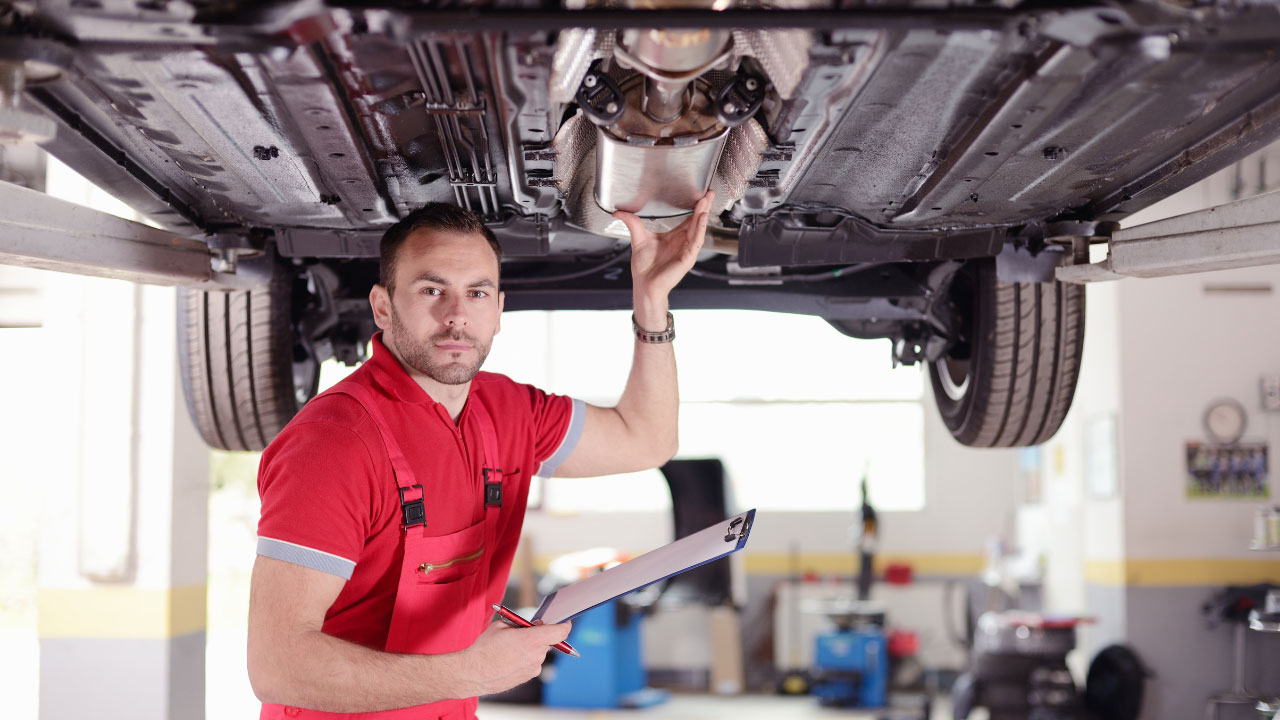 Most often, visual inspections are not enough as the dealers could work on damaged vehicles and improve their appearance. To confirm the accident records and damage history, it is recommended that you generate a vehicle history report. This is generated with the 17-character VIN of the vehicle.
With a vehicle history report, you will find out the ownership history, auction/sales history, theft records, odometer readings, accidents and damage records, vehicle specification, lien and loan records, service and maintenance records, and more.
The Vehicle History Report generally tells the backstory of a vehicle using just the VIN. It serves as an unmatched tool for buying the best-used car in Colorado. You can get a detailed vehicle history report from Vehicles Report.
Take a test drive
When you have successfully confirmed the vehicle's backstory and reliability, now you have to schedule a test drive. With this drive, you will have a feel of the vehicle and also notice faults, if any. Pay attention to every detail, from the sound the car makes to the electronics and general comfortability.
Negotiating the Price and Finalizing the Sale
Remember from the first step, you have to research to have a general idea of the listing price. Now it is time to negotiate. It is recommended that you should begin from 15 – 25% below the listing price when negotiating. Be prepared to negotiate the price, and be willing to walk away if the seller is not willing to meet your terms.
Transferring Ownership and Registering the Car
Now the vehicle is yours. Once the sale is complete, make sure that you transfer ownership and register the car with the Colorado Department of Revenue. To do this, there are a few steps you must follow. They are as follows:
Obtain the vehicle's title
The first step after payment is to obtain the vehicle's title from the dealer. This title legally proves the ownership of the vehicle and it must be signed over to the new owner after the purchase is completed. This document usually contains the following information:
Name
Address
Vehicle identification number (VIN)
An odometer disclosure statement (for vehicles less than 10 years old)
Signature (completed after payment)
Complete the bill of sale
Next, the bill of sale must be completed as it is required for all vehicle transactions. A bill of sale records the transfer of ownership of vehicles from the dealers to the consumers. Just as you receive receipts for transactions made, a bill of sale provides evidence that you signed a contract with the dealer. This document should include the make, model, year, and VIN of the car, as well as the names and addresses of the buyer and seller.
Pay the sales tax
In Colorado, there are some requirements that must be met before the vehicle can be registered. One of them is the sales tax. There is a sales tax on new car purchases as well as on used car purchases. The sales tax rate is 2.9% of the purchase price and must be paid and remitted to the state.
Get an emissions test
Next, you need to get an emissions test carried out. This test is required to ensure that the car meets the state's emissions standards. The emissions test usually costs around $15 – $25 and must be done before a used car can be registered with the Colorado Department of Revenue. If for any reason your car fails the test, you can retake the test within 10 days. Within this period of time, you should fix whatever faults and damages you may have noticed in your vehicle.
Register the car
After you have obtained the title, completed the bill of sale, paid the sales tax, and passed the emissions test, you can now proceed to register the car with the Colorado Department of Revenue. You will need to provide the title, bill of sale, and emissions test results, as well as proof of insurance.
After these steps, you can get your license plate, update your personal information in the Department of Motor Vehicles (DMV) records and keep your documents in a safe place.
READ ALSO: What You Need to Know About the Driver's Privacy Protection Act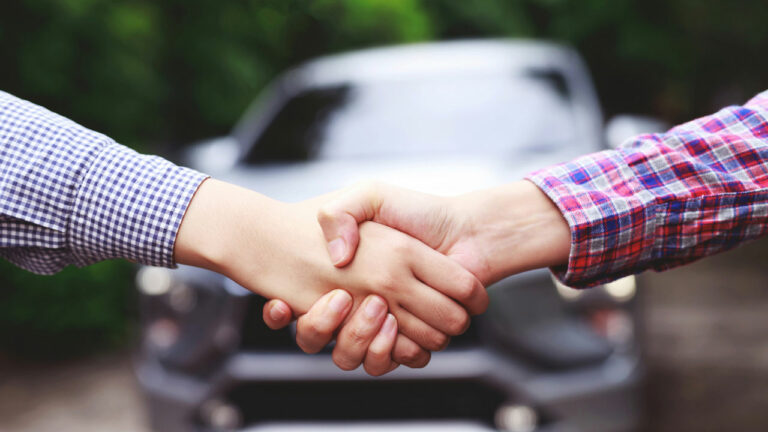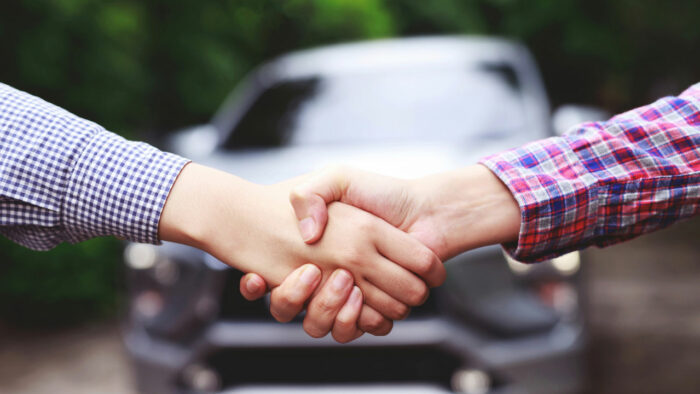 Buying a Used Car in Colorado from a Private Party
If you would prefer to buy a used car in Colorado from a private party then you can. The process to follow when buying a used car from a dealer is basically the same as buying a used car from a private party.
First, carry out research on the listing price of your vehicle from the used car market.
Next, consider your financing options.
Take the vehicle for a test drive.
Negotiate appropriately and finalize the deal.
Next, you must transfer ownership of the vehicle and register it. Here are the steps to follow
Obtain the vehicle's title.
Complete the bill of sale.
Pay the sales tax.
Get an emissions test.
Register the car and get your license plate.
Transferring ownership and registering a car in Colorado can be a bit of a process, but by following these steps, you can ensure that everything is done correctly.
It's important to note that these steps and the required documents may vary depending on the specific situation, it's always best to check with the DMV for the most updated information.
Frequently Asked Questions
If you wish to buy a car in Colorado from an Out-of-State Dealership you can. It is recommended that you follow the tips and steps listed above carefully. From carrying out extensive research to getting the sales and transfer documented, everything should be done appropriately.
Yes, you can buy a car without a license in Colorado. The only drawback is that you may not be able to get a car loan from banks and dealerships.
The best place to buy a car in Colorado is dealerships. At dealerships, there are usually different brands and a wide range of models to choose from.
It is also recommended that used cars should be bought in Colorado from dealerships because you can be offered discounts and you have less chances of falling victim to scams.