Did you know that you no longer need to remain committed to just one vehicle for years? Have you ever thought about driving a different car each month? If you have thought about it, then you should know that with the car subscription model, you can even drive different Porsche cars every month. How does that sound? In this article, we will discuss everything you need to know about the car subscription model.
What is a car subscription?
A car subscription is a new concept that most drivers seem to be embracing in the US and other countries. A car subscription creates a platform for drivers to subscribe to vehicles instead of buying them traditionally from dealerships or leasing them. The car subscription model is somewhat similar to leasing, but there are some differences, which we will discuss further in the article.
In detail, a car subscription allows interested persons to drive vehicles for as long as they want after the payment of a pre-agreed monthly fee. With this model, you can easily receive any vehicle of your choice directly from manufacturers and or third-party leasing companies without having to worry about monthly insurance, maintenance, or repair fees.
So, who offers these automotive subscription services? These services are provided by:
Automakers (as you may have guessed) such as Audi, Porsche, etc.

Car rental companies such as Hertz, Enterprise, etc.

Dealerships

Leasing companies

startups and technology companies offering car subscription services, such as Fair and Clutch Technologies
These are some of the few stops you should think about if you are interested in getting yourself a good ride without commitments. It is also a perfect option for companies that give out company cars to employees.
ALSO READ: How To Save Money On Fuel | 13 Easy Ways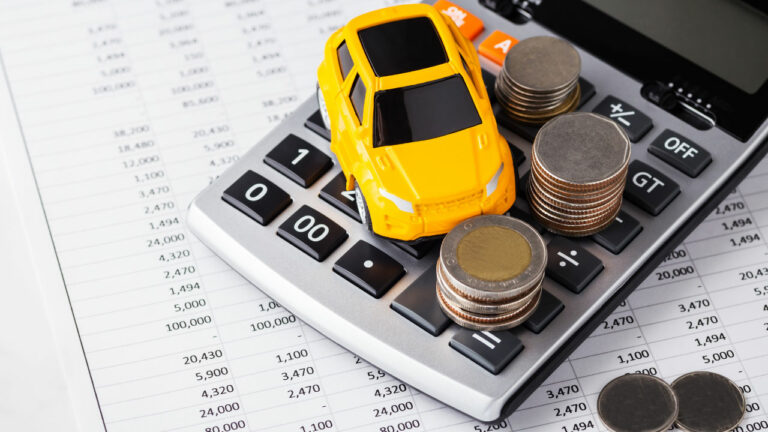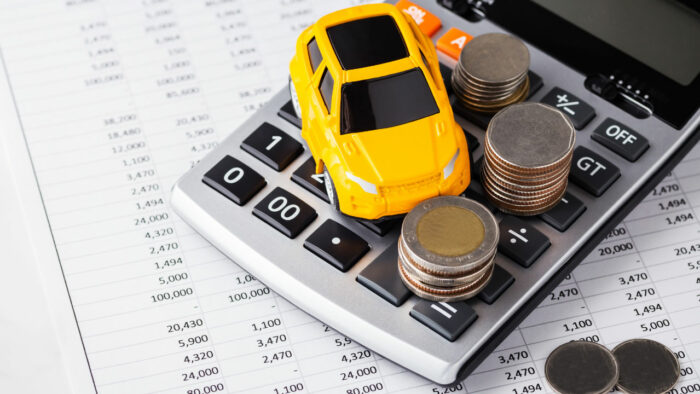 Car Subscription vs. Leasing: What's the Difference?
It would seem that the car subscription model is a little bit similar to leasing. However, there are differences between both concepts. The leasing model involves a downpayment and a continuous monthly payment for a limited period of time. This period is usually between two and four years and comes as a great alternative to loans and other financing options for car buyers. During this period, car owners will have to cater for maintenance, insurance, and repair costs, leading to an increase in the monthly budget.
How can we avoid these costs? This is where the car subscription model comes in. From the look of things, the car subscription looks a lot like leasing, except that it has more flexibility, and car drivers are not required to cover insurance, maintenance, repairs, or any driving costs as they are accounted for with the subscription. With a vehicle subscription, you may subscribe for one month, six months, or a year. You get to call the shots and ride as many vehicles as you like, as long as you pay the monthly fee for each vehicle. However, be aware that subscription fees are relatively higher than leasing fees.
What car companies offer subscriptions?
Some of the most popular car companies, manufacturers, and startups offering the best subscription-based car ownership are:
Ford Canvas

Access by BMW

Care by Volvo

Porsche Drive

Mercedes-Benz Mobility

Lexus One

Book by Cadillac

Hyundai Subscription

Audi Select

Hertz My Car

Subscribe with Enterprise

Sixt+

Rent car
The only drawback here is the fact that some of the car subscription models provided by car manufacturers are location-based, and not everyone can access their preferred brand. If you can't find your preferred brand, you can take a look at some of the other available options.
Hey! In need of a used vehicle? Have you gotten a VIN check?
purchase. With the VIN check tool provided by Vehicles Report, you can easily discover the following information:
Accident history

Auction records with more than 10 photos

Sales history

Damage records

Lien and loan records

Theft records

Damage history

Ownership history

Title-brand records

Service and maintenance history, and more
A vehicle history report goes a long way toward ensuring that a consumer purchases the right vehicle with great reliability and zero hidden defects. To get a detailed and concise report, car buyers would have to:
Locate the VIN of a modern or classic vehicle—usually located on the dashboard, driver's side door jamb, or vehicle registration documents.

Visit the

Vehicles Report website

.

Navigate to the VIN check tool and fill out the provided form with the required information.

Select "Check VIN."
With a vehicle history report, you can be certain that the vehicle you are purchasing is in perfect condition and has no damages or hidden defects. This way, you get to make the best decisions and save some money that could have been spent on potential problems.
Benefits of a car subscription
There are several benefits of a car subscription for everyday car drivers. One of the most obvious benefits is the ease of access to whatever vehicle a consumer may have in mind. You can actually drive different vehicles as often as you'd like. Some of the major benefits of a car subscription service are:
Consumers can make their pick and drive any vehicle they are interested in without having to think about long-term financing.
Subscription-based car ownership is usually short-term and gives consumers the opportunity to be flexible about the duration of the subscriptions (usually within a month or year).
The subscription fee includes regular maintenance, repairs, and even roadside assistance. This means that you have no need to worry about extra costs, as everything will be paid for as soon as the contract is signed.
Customers do not have to worry about the depreciation of the vehicle as they are not the owners of the car.
How to get a really good car subscription program?
To get a really good car subscription program, first and foremost, you have to carry out pretty good and intensive research. Make sure to explore all options and settle on one that easily meets your needs and budget. Don't aim for a vehicle or brand just because you're sentimentally attached to it. Make sure to keep an eye out for the features, pricing, and terms of the program before making any commitment.
After drawing out a list of your most preferred programs, take a really good look at the list and compare them to select the most convenient one for you. After picking the most preferred one, read the terms and conditions properly. Don't just skim through; make sure you read and fully understand the fine print. When you are sure that you understand clearly the dos and don'ts, you may now proceed to schedule a test drive if you want. Don't forget to negotiate properly and have easy access to customer service just in case you encounter any confusions in the future.
Well, friends, that's all you need to know about the car subscription model and automotive subscription services.