Lookup Acura Window Stickers By VIN
Get the original specifications, features, options and packages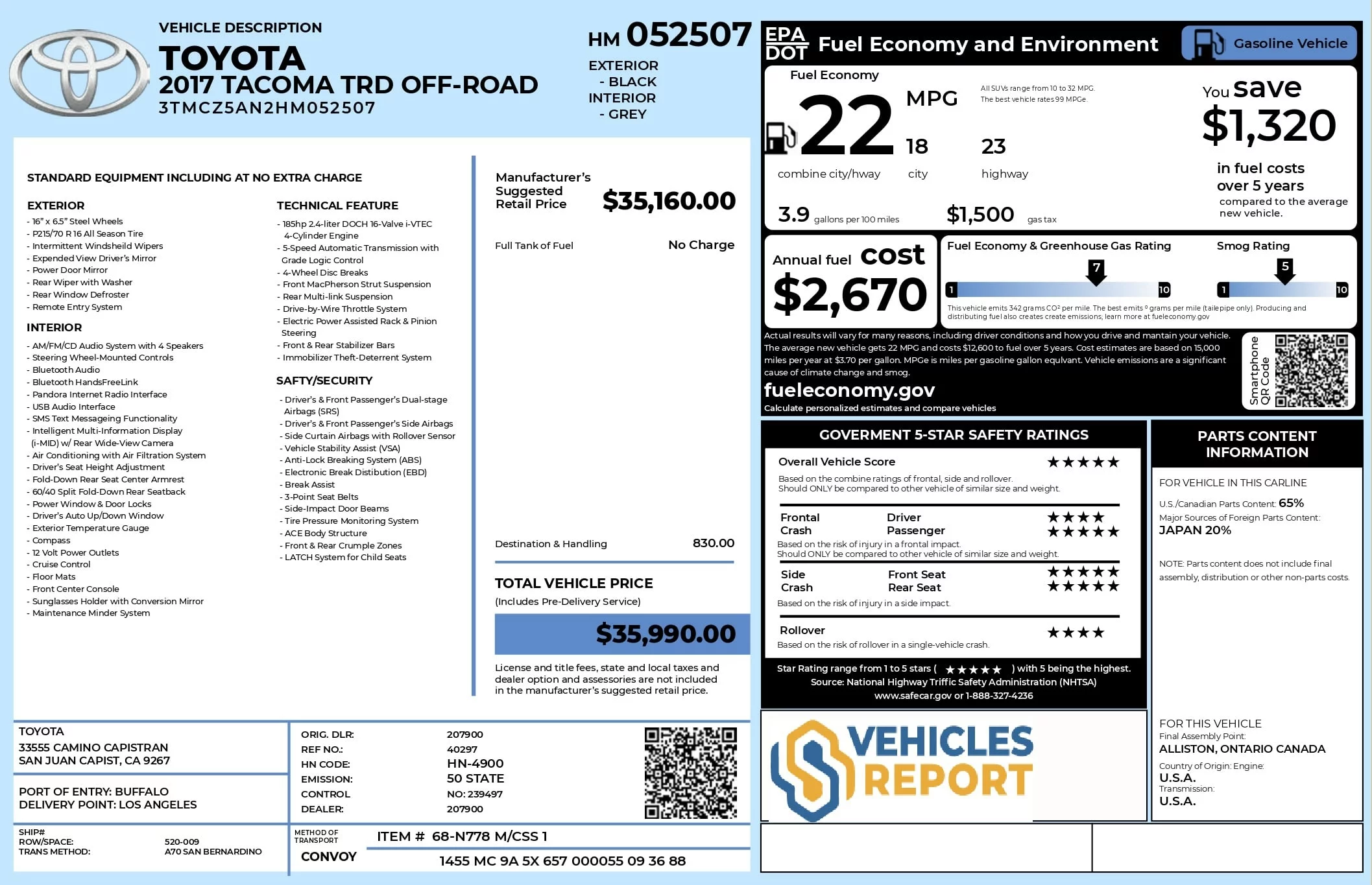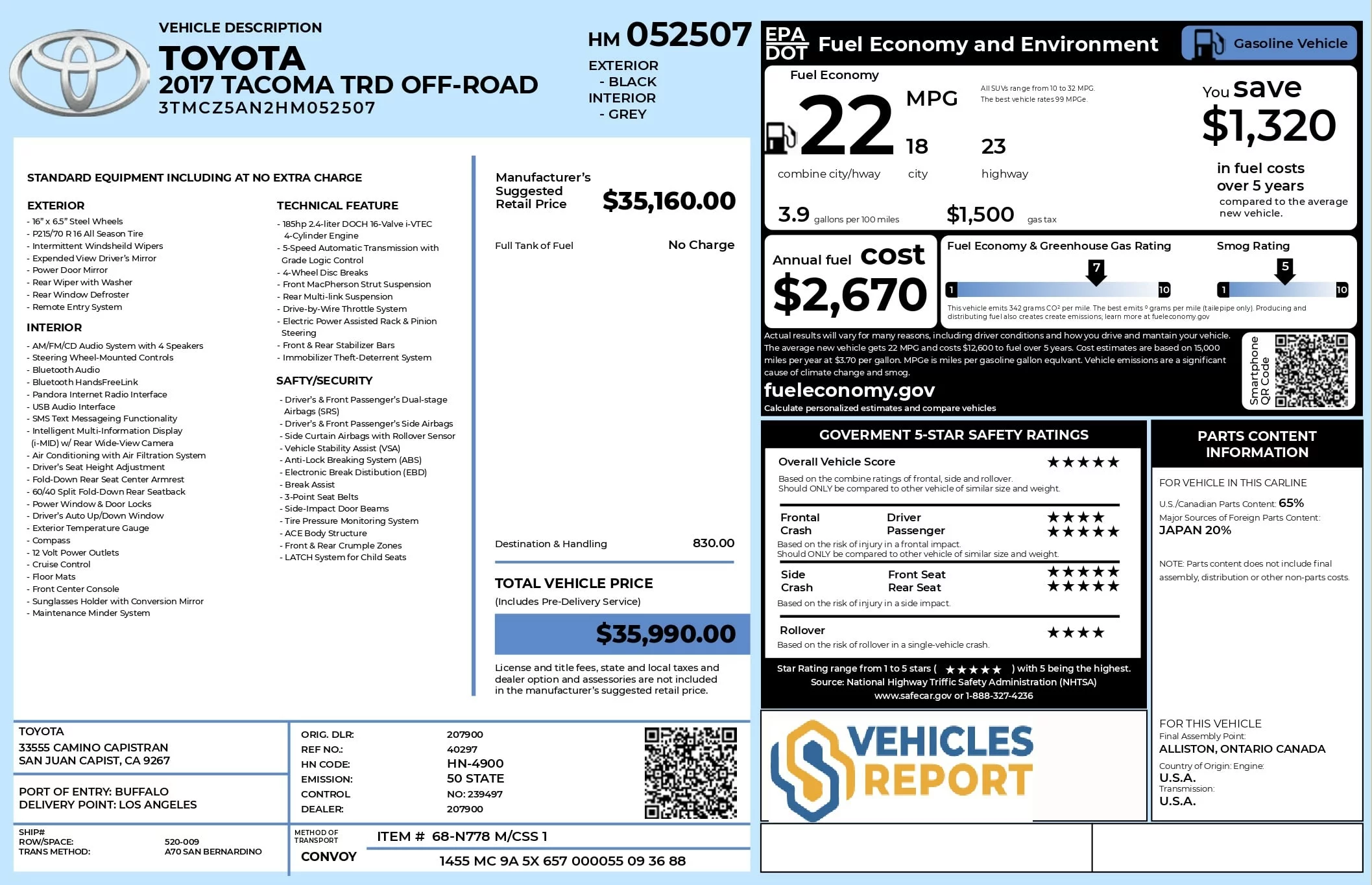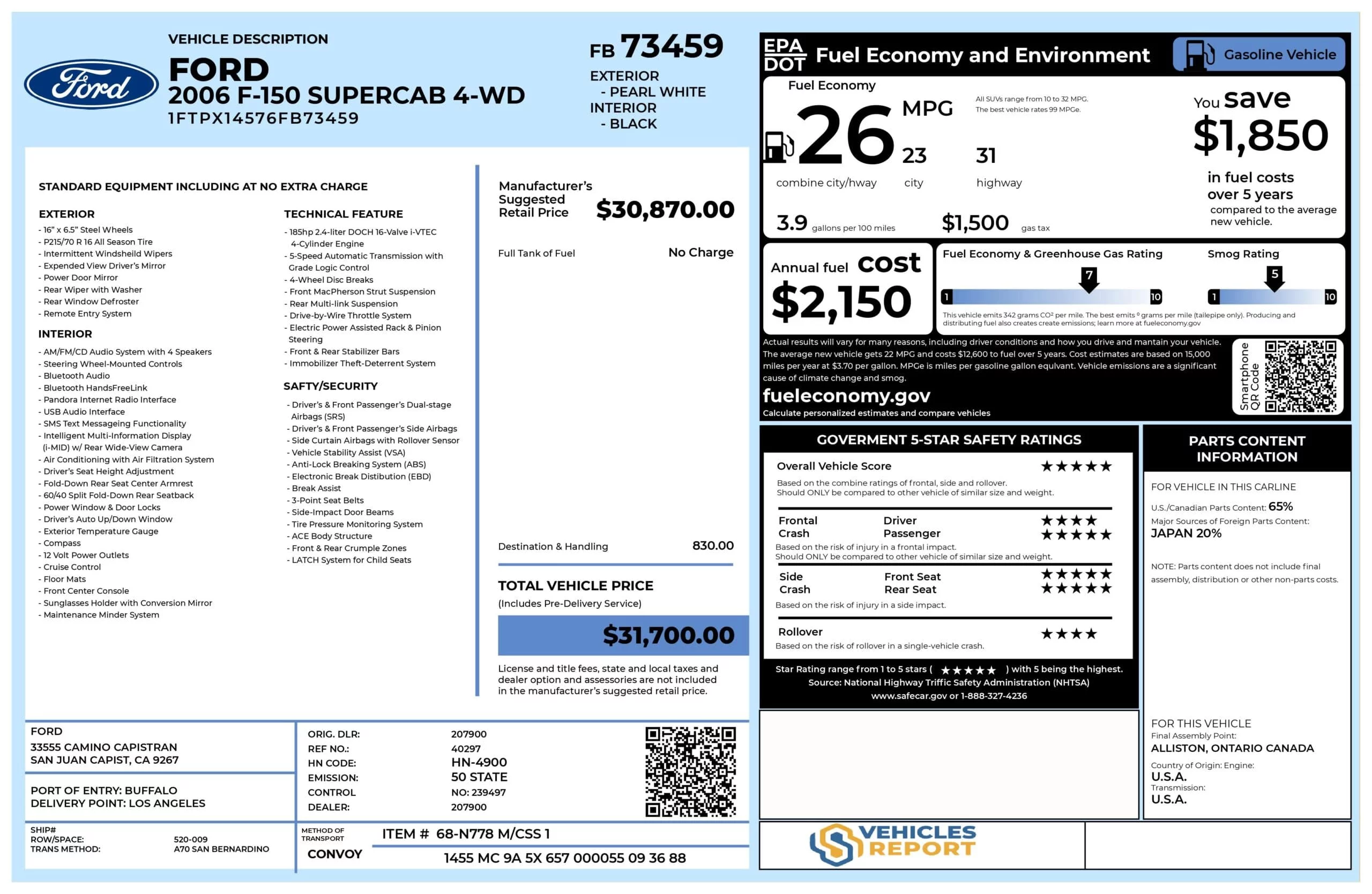 When you're shopping for a new car, one of the most important details you need to know is the official manufacturer's suggested price. Acura window sticker lookup is a convenient way to quickly and easily access this pricing information. With this feature, you can get the exact pricing information for any Acura model without having to go to a dealership. 
The Acura window sticker lookup by VIN tool is easy to use. All you have to do is enter the vehicle's VIN number and the system will generate the OEM reproduction window sticker for your vehicle. You can also access details like the model, trim level, engine size, and fuel economy. This makes it easy to compare different models and make an informed decision about which vehicle is right for you.
The Acura Monroney sticker lookup tool also makes it easy to find out about optional features and packages. This can help you understand how much extra money you'll need to pay for certain features and options. You can also see if there are any special offers or discounts available on certain models.
Overall, the Acura window sticker lookup tool is an excellent resource for anyone looking to buy an Acura. It's fast, easy to use, and provides all the information you need to make an informed decision. Whether you're considering a used or new model, you can be sure that you're getting the best possible price.
How to get the Acura window sticker
To obtain the Acura window sticker by VIN, the first step is to contact the dealership from which the vehicle was purchased. The dealership can provide the original window sticker if the car was purchased from them. If the car was purchased from a private seller, the dealership may still be able to provide the sticker, but it may require additional steps such as obtaining a VIN number or other identifying information. If the dealership is unable to provide the sticker, the vehicle's manufacturer may be able to provide a replacement sticker. This is usually done through the manufacturer's website and requires the vehicle's VIN number.
What information can you find on an Acura Window Sticker?
Getting your own Acura window sticker offers you the following information:
Lookup Window Sticker for any Manufacturer
The Acura Window Sticker contains important information about your vehicle, including its model, trim, exterior and interior colors, engine type, transmission type, mileage, and other features. It also contains a list of standard and optional features, including safety features, entertainment features, and convenience features. The window sticker also contains information about the vehicle's warranty and any applicable incentives. Lastly, it outlines the vehicle's MSRP, destination charge, and other taxes and fees associated with the purchase.
The Acura window sticker is an important document that provides important information about the car you are buying. It provides a detailed breakdown of the features and options included on the car, as well as the Manufacturer's Suggested Retail Price (MSRP). Additionally, it discloses important information about safety systems and fuel economy ratings. Having this information is essential when making an informed decision about a car purchase, so it is important to attain the Acura window sticker before making a final decision.
Lookup Window Sticker for any Manufacturer